So the Konica Big Mini. Here's how I came to own this camera:
I WON IT FROM A BLOG GIVEAWAY!
Urban Hafner was giving away three Konica Big Mini cameras through his photography blog. I was so happy when I awoke to a Tweet saying that I was one of the three winners.  A couple of weeks later, I had my prize package from Germany!
Urban sent me the Konica Big Mini, a roll of film, and an awesome postcard of one of his photos
About the Konica Big Mini:
The Big Mini is an auto focus, auto exposure compact 35mm camera
35mm f/3.5 lens
Automatic shutter speed range of 3.5s – 1/500s
Automatic aperture range of f/2.5 – f/16
It's a slick little thing, with a recessed lens that zooms out when the power switch is turned on.
There are menu buttons on the back that allow you to select flash modes, exposure compensation, and self-timer.
Flash modes are: auto flash, flash on, flash off
When "flash off" is selected, you can also choose exposure compensation: +1.5 or  -1.5
Automatic slow sync flash  when "flash on" is selected in low light situations.
Self timer is 10 seconds long, with a red indication light on the front of the camera.
Automatic close-up mode, which focuses between 13.78 in. (35cm) and 23.62 in. (60 cm.)
Date/time imprint available (and goes all the way up to the year 2019! This camera came out in 1990…)
Roll #1 was the Rossman 400 film Urban included with the camera
Mini pumpkins, before we painted them for Halloween
My niece decorating her pumpkin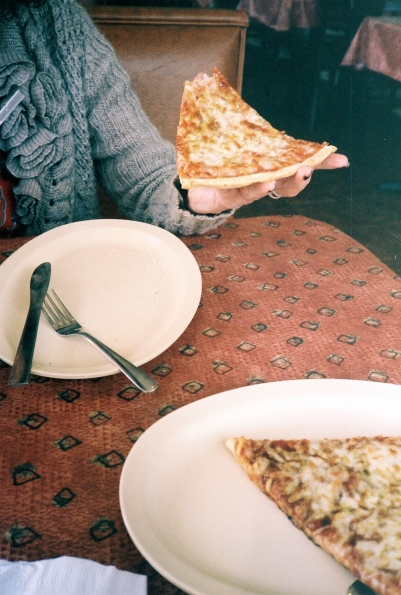 Lunch with me mum
This is a kiosk my family's catering business owns and our clients decorated with a patriotic theme

A very rainy day
I don't know why I always take pictures of dead birds. There's one on this camera review post, too.
Trying to soothe a sore throat with a cup of tea one afternoon
Roll #2 was my old faithful favorite film, Kodak BW400CN. I took roll #2 before I saw the results of roll #1, so take that for what it's worth.
I actually used +1.5 compensation for this, and it still came out quite underexposed
The angle on this looks kind of zany, but I kind of like it! (and probably a result of parallax problems)
This must have been the day I was testing out my Keystone Everflash to see if it was still working (it was)
My sister's wall decor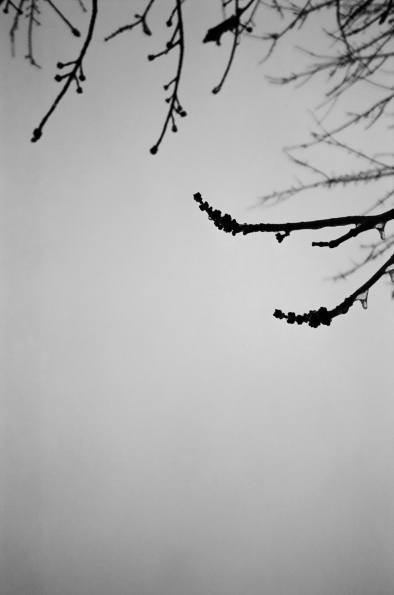 After we had a bit of ice fall in Memphis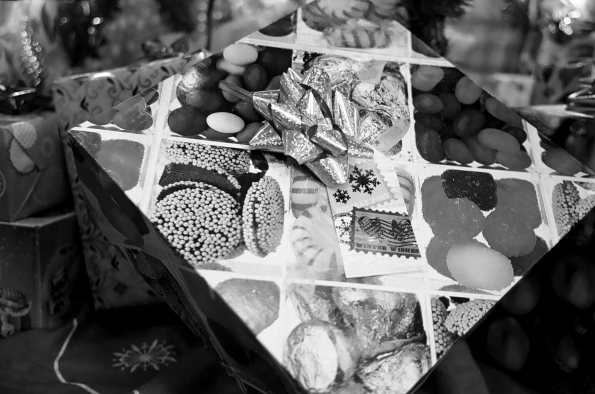 Christmas pressies under the tree
Globe
Visiting Mallory. I love photographing all the cuteness in her house.
Thoughts on the Konica Big Mini?
I usually like my compact 35mm cameras to have f/2.8 maximum apertures, but the f/3.5 on the Big Mini wasn't as problematic as I'd thought it'd be. Decently shallow dept of field was achievable at closest focusing distances!
All things being equal, the lens is pretty darn sharp!
The main issue I see with this camera is that the exposure system is easily fooled. I felt like the +1.5 exposure compensation was needed for a lot of the photos, even ones that weren't really backlit.
Hamish over at 35mmc.com reported problems with the focusing system in a specific situation, but I haven't encountered that so far (since I haven't exactly been to the beach with my Big Mini!) If I've had any troubles achieving correct focus, it's probably been due to the fact that I usually push the limits of the close-up feature.
I'm a bit scared of the lack of a lens cover. I predict that, even handling the camera with kid gloves and trying to store it properly, I'll have dust in the lens.
I actually enjoyed learning to use the Big Mini and will continue to do so. When it's good, it's VERY good!
Big thanks to Urban for giving me this camera! Please visit his website and then maybe buy postcards of his work! (The postcards are VERY high quality and awesome!)
---
I'm going to try this thing where I don't review a camera on the SWP blog until I've used it for two or three rolls. Because a review really can't be all that complete if you've only used a piece of photographic equipment for one roll of film! And this post was the first of the "Two rolls in" series.