Need a photographer? Well, you've come to the right place!

What sort of photography do I specialize in?
If you spend much time browsing my photo galleries or reading my blog, you'll see that I  have a few different specialties. I've had the honor of being hired for weddings, engagement photos, family portraits, parties and events, live band photography, band promo photos, and I even do food photography! I love love LOVE photographing people – and I hope that shows in my work!
 A word about style…
I would describe my style as "documentary" in nature, because the way I learned photography was simply documenting the things and people around me.  It has shaped the way I view the world through the lens of my camera, and it applies to most types of photography I'm employed to do.
When I photograph weddings, in particular, I see this documentary/photojournalist style as a form of storytelling. I strive to capture the wedding day as organically as possible. This means that, along with the posed photos one would expect to have taken at a wedding, I specialize in catching candid moments throughout the day.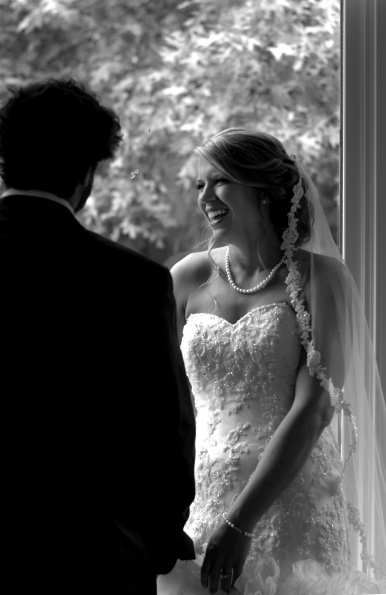 Where am I located?
I am in the Mid-South, based out of North Mississippi/Memphis. This is the region where I primarily work, but if a client wants me to come to a different part of the country/world, I'm sure something can be arranged! I've actually traveled to a couple of different states to do weddings. Have camera, will travel!
One more thing…
Like most photographers out there today, I utilize digital cameras for a large portion of my work. However, I am a film photographer at heart. I use film to capture my everyday life, and I like to use it in conjunction with digital when I'm hired as a photographer, too.  I feel that my use of film sets me apart from others.  I always offer options to include film in the work I do for people. Adding Polaroid photos to a session is a popular choice. Hey, I'll even do all of your session on film if you want!
One reason I share both my professional and personal work on the Shoot With Personality blog is that I want anyone who comes here to get a sense of who I am as a person and who I am as a photographer. I'd like to think that it's helpful when potential clients are considering me as their photographer. If you like what you see/read on SWP and want to work with me, please drop me a line!