The Yashica T4 is one of two cameras which I acquired in 2017 that I a) never expected to ever to find in a thrift shop and b) never expected to find in the particular thrift shop I did.
For those of you outside the US, you may not know that we have a large chain of thrift shops (aka charity shops) here called Goodwill. Then there's something called the Goodwill Outlet/Warehouse. Last year, I went into a nearby Goodwill Outlet for the first time. It was CHAOS. I remember once that my brother went into the Outlet store, took one look at the disarray, and walked right back out. In those stores, there are just bins full of unsorted and non-priced items. Clothes are priced by weight rather than individually, books are 50 cents to $1.00, and most everything else is priced by the cashier when you got to check out.  During my first visit to the Outlet, I was going through bins, and my heart nearly stopped when I saw a Yashica t4. I couldn't breathe! That's a premium point and shoot 35mm camera! Why is it in the Goodwill Outlet?? I was SHAKEN!
Of course, there was no price on the camera, so I waited in line to get to the cash register. The cashier said "It's $2." I was so scared that I would get found out and have to pay $100 for it. I felt like I was getting away with something.
For a bit of background, the reason the Yashica T4 is generally so expensive is a) It has a highly sought after Carl Zeiss T* lens b) there is a fashion photographer who used this camera a lot, and it caused the camera to gain something of a cult following.
Yashica T4 specs:
35mm f/3.5 Carl Zeiss Tessar lens
Automatic exposure
Shutter speeds: 1s-1/700s
Accepts DX-coded film, speeds 50-3200 ISO
Built-in flash 
Shooting distance: .35m – infinity (1.1ft – infinity)
Top view: power switch, shutter button, flash mode button, and self-timer
The one caveat to this deal of the century is: I put a battery in the camera, and found out that the camera's on/off switch doesn't work. It's on at all times. That's why I have dubbed it the "$2 always-on Yashica T4." I didn't notice until I got it home that there was a little chunk of plastic broken off one corner of the camera next to the power switch, so I'm sure that's indicative of why the camera won't power off. But, hey, at least it wasn't stuck off! 
Chipped corner by the power switch
The benefit to this is that I don't have go through the flash menu button each time I power the camera on in order to turn the flash off (which is how I usually shoot.) I just always keep it in the little leather case it came in, because being always on means the lens is always exposed (rather than protected by the built-in lens cover when the camera is powered off.)
Very 1990s leather case which was with the camera when I bought it
I put a quick roll through the camera right away to see if it was otherwise functioning. IT WAS!!! The photos weren't that special, but I could kind of begin to see why the lens is so sought after.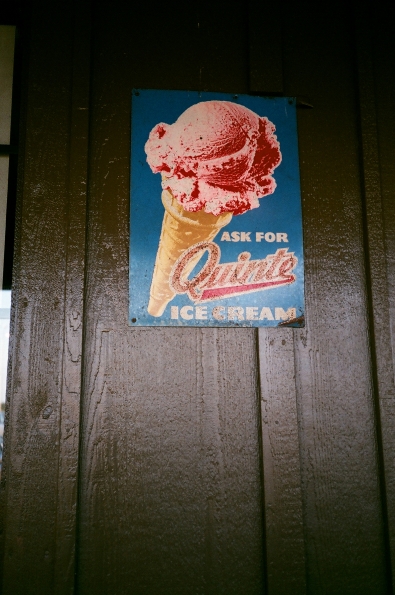 The next roll was a fresh roll of Fuji Superia 400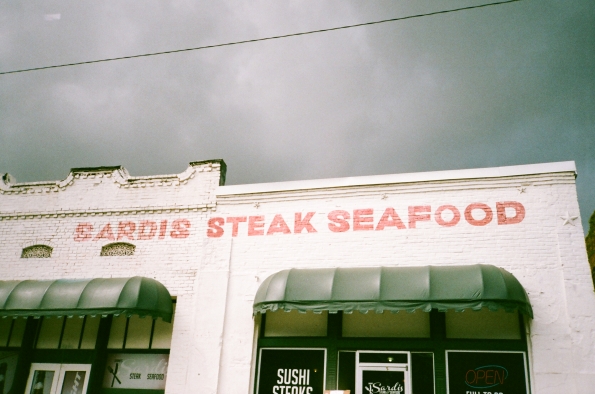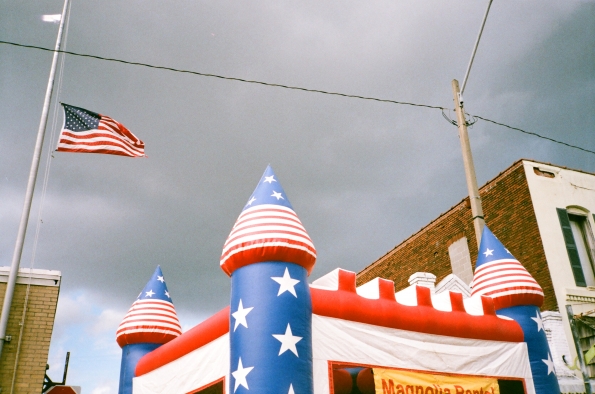 Sardis, Mississippi (Smalltown, USA)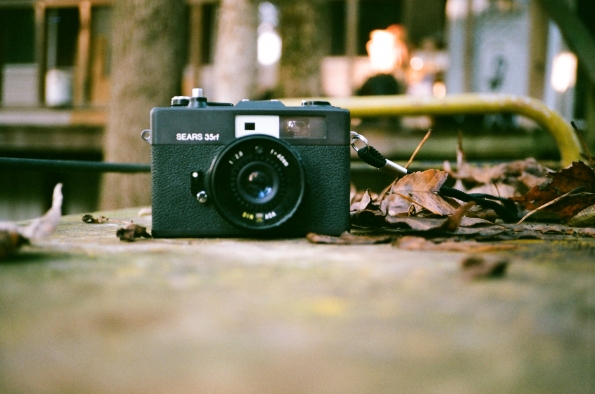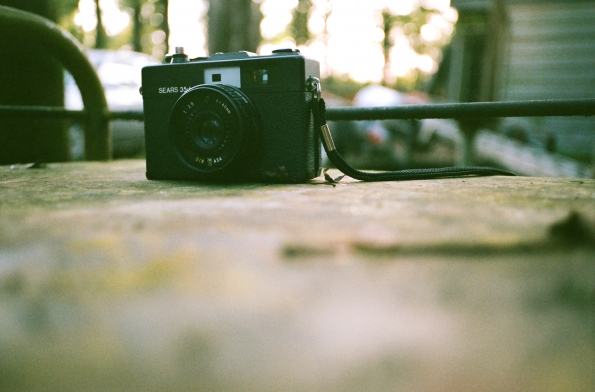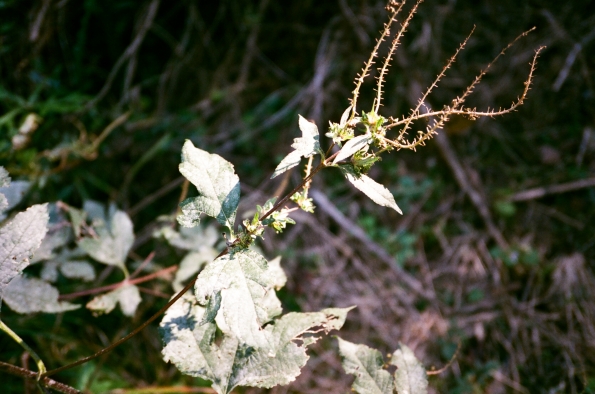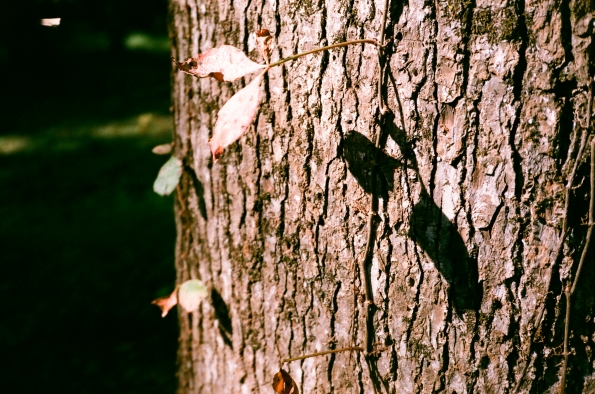 Since I knew I would only have a handful of photos from the first couple of Yashica T4 rolls to share on this blog post, I shot another roll JUST to be shared here! Only it took forever to finish because it was film that was slow (100 ASA) and it was put into the camera during the long, grey winter. I ended up having to wait for sunnier days to arrive before I could finish the film!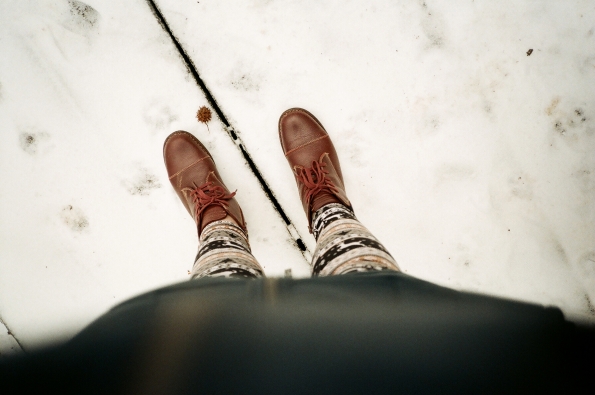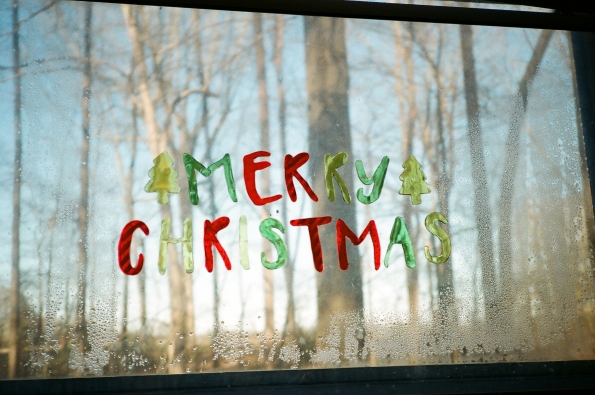 (this is hard – my Dilly has passed since this photo was taken)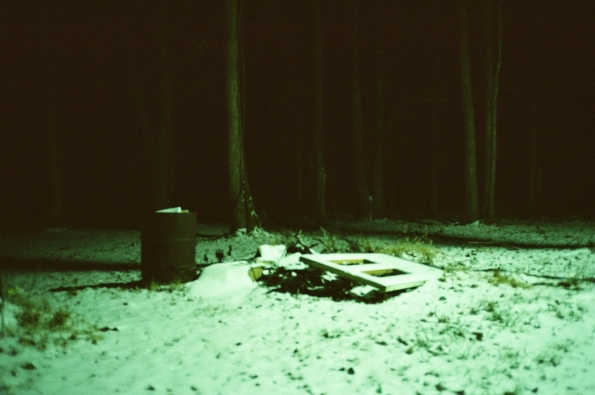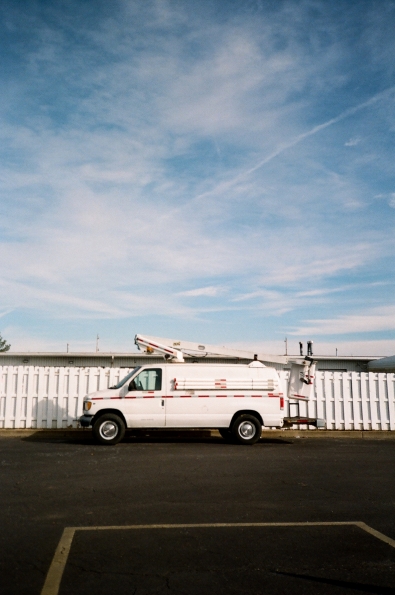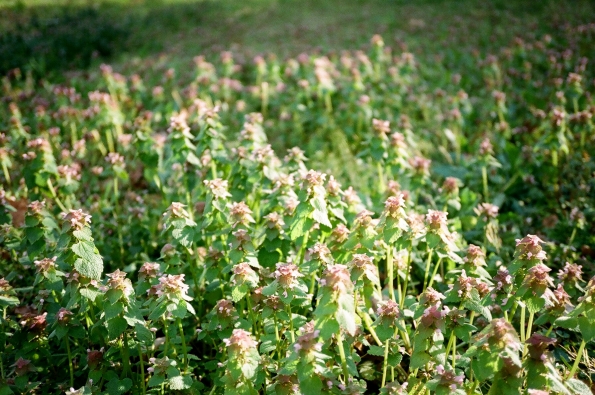 Messy hair, don't care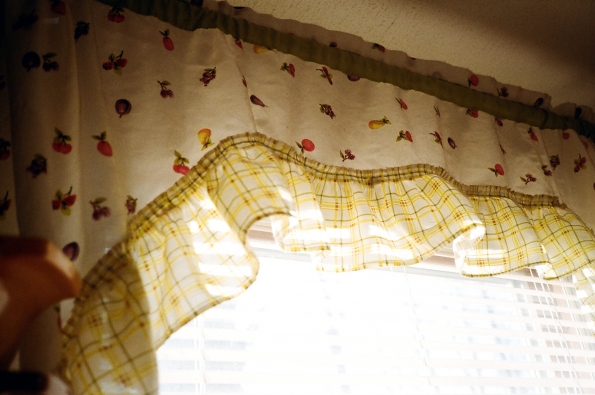 (frequent test subject)
(Full disclosure: these tulips were part of the landscaping at Taco Bell)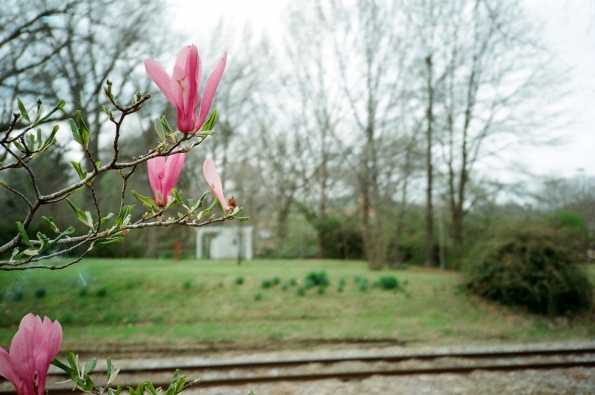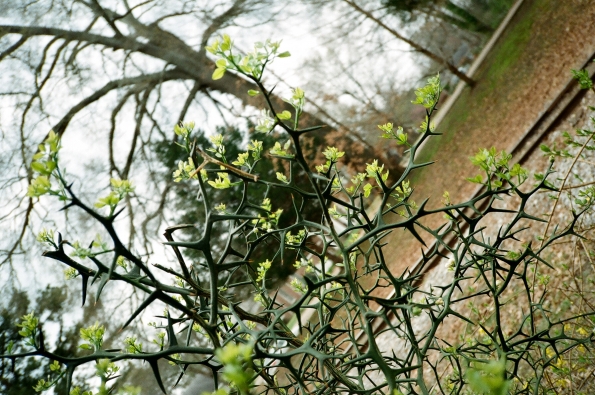 When a camera reaches cult status, I kind of scoff at the idea of it being THAT great. But the more photos I make with the Yashica T4, the more I kinda get the hype…the lens is really something special! So, for $2, I'd say it was a pretty good investment 😀