When my niece was a little younger, we did portraits of her twice a year, to send to her out of town family members. We'd do these at her birthday in October and around Easter in the spring. Because I'd been living "in the city" and working at churches the past couple of years, it had been difficult for me to get together with my niece on Easter itself to do her spring portraits. I really wanted to revive our spring photo tradition this year, and was so thankful for the beautiful weather this Easter Sunday.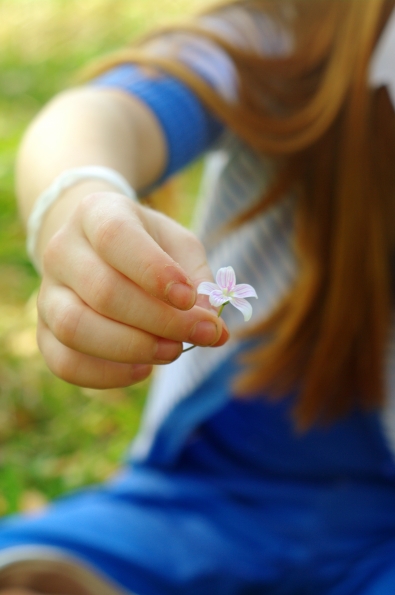 I like to think of AM (my niece) as being a seasoned model. The first picture I took of her in the hospital, she was making eye contact with the camera. There are times when I can tell that AM knows the "look" she wants to portray to the camera. Quite savvy of her, I think.
But, mostly, as with any other portrait subject, I don't want AM to worry too much about posing. I just want her to be herself. And what a wonderful "self" she is. Even if the kid DID pull her out tooth out a few minutes before we were set to go out and do these photos, she's still alright by me.