Though I feel as if I'm cheating on my Olympus Stylus Epic by saying this: I quite like the Konica Big Mini I won from a blog giveaway some time back. It's not perfect. I don't like how the lens has no proper cover. And it is SO LOUD, but the lens is really good. I've always felt like the Big Mini has a tendency to underexpose a little. Though it has a very handy +1.5 exposure compensation, I find I need to use that exposure compensation just to get a proper exposure under normal circumstances. That means that I don't have the option to add more exposure in backlit situations, since I'm already having to employ the exposure compensation in most usual lighting circumstances. With my most recent Big Mini roll, I decided to get a little clever: I hacked the DX code on the film I was using so the camera would think I was shooting ISO 250 instead of 400. In other words, I tried to take care of the slight underexposure tendencies the camera exhibits so I would only have to use the +1.5 compensation when I actually needed it. And you know what? I'm very glad I did that!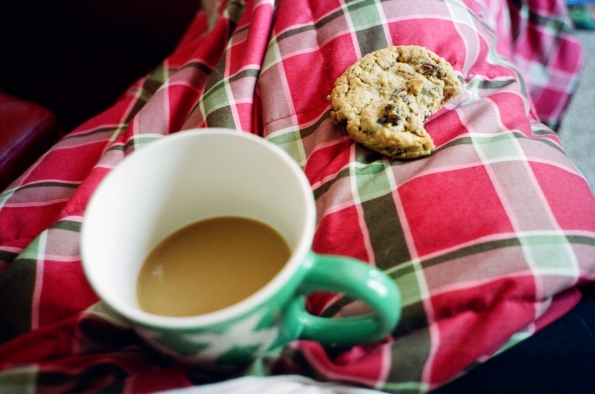 I spent my spring trying to relax with coffee and my favorite plaid throw in the afternoons.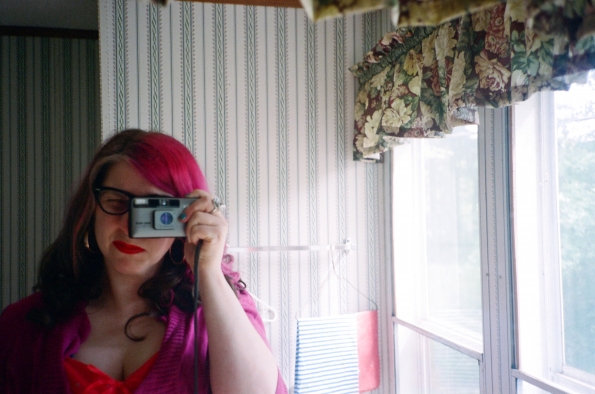 Dressed up for my meeting with the soon-to-be married Jessica and Dustin. Testing the Big Mini's mirror self-portrait abilities.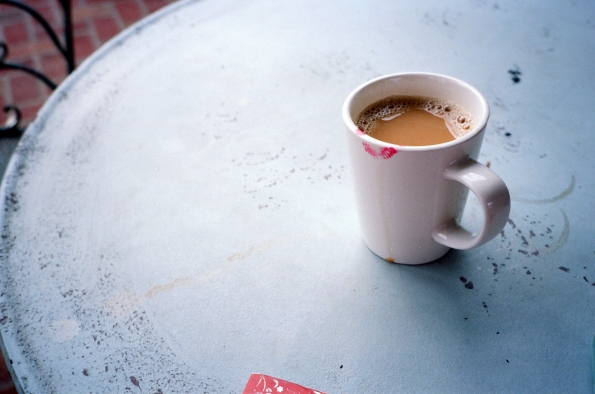 Cup of coffee at Muddy's Grind House when I met with Jessica and Dustin there.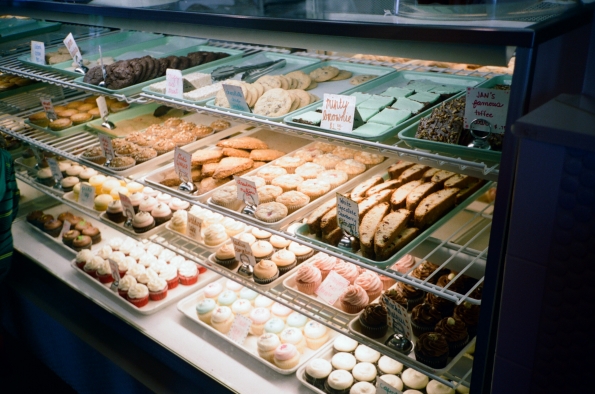 Some interior shots of the Grind House – I think the camera did a great job on the "Mon Cheri" cupcake shot!
The other thing I like to do: self-portraits in reflective surfaces that aren't actual mirrors.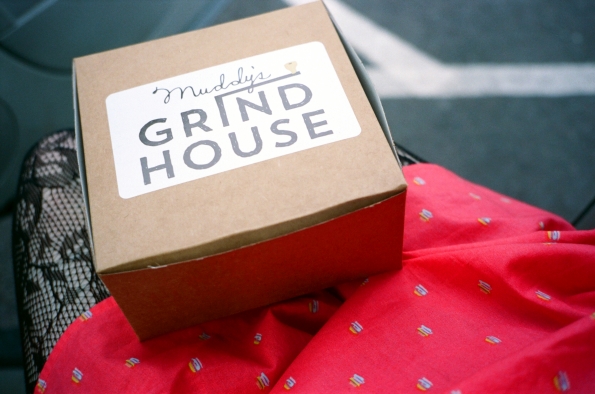 I left my meeting with some minty brownies, one of my favorite Muddy's treats!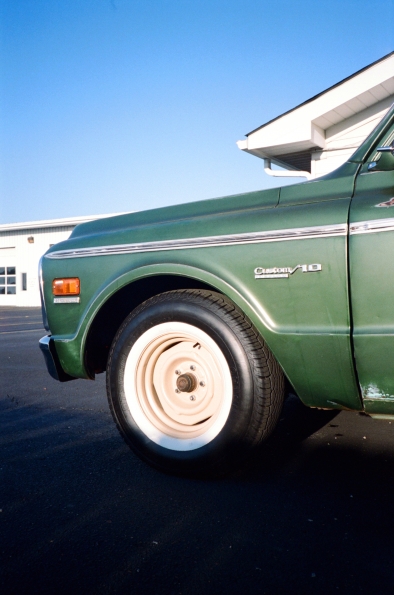 The general manager of the auto auction had this truck turned into a fake rat rod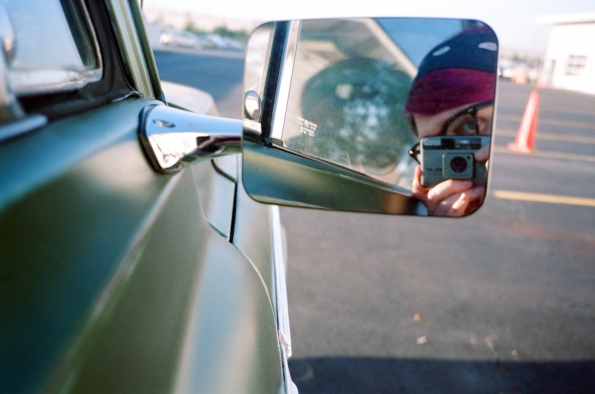 Sneaky mirror self-portrait! Hey! 
Hello again. Sorry for all the pictures of myself. I'm just trying to recapture my long-held tradition of self-portraits on film.
Konica Big Mini • Kodak High Definition 400, shot at 250
I think the film with the hacked DX worked out great in the Big Mini. But isn't that a lot of trouble to go to whenever I shoot this camera? I probably won't cheat on my Stylus Epic too often…