This little rascal smiled for this one because he was about to knock the chalk board over!
This is Nathan, and he just turned one!
His parents, Emily and Doug, asked me if I'd be the photographer to document baby's first birthday party, and I happily obliged. I must say that it was a lot of fun! I spent my time at Nathan's party snapping photos of him, his sisters, the other little ones who were there to celebrate, and the all important eating of the "smash cake!"
A child on a mission: put him down and he immediately tried to make his escape! 
Nathan and his big sisters, Paisley and Lexie
The kids had such a good time!
Party favors – it was picnic themed
Presents!

Tearing in to that smash cake!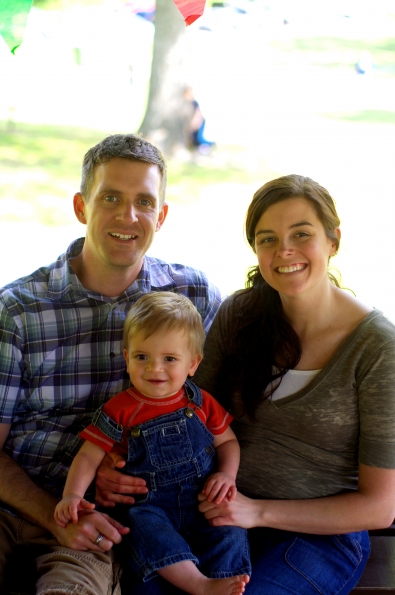 Nathan with him Daddy and Mommy – believe it or not, this was actually taken AFTER the smash cake was demolished by the baby! They were very wise about letting him get messy and then cleaning him right up! 
(I think I might have to sell this family a season pass for birthday party photos, since their family seems to be ever-growing! They just announced that baby #4 is due later this year!)