These are some photos that I initially didn't think would make a good blog post, maybe because they're even more "personal" than my usual posts. I did post a few on Flickr, but after letting them sit since last year, I have now decided to share them.
My sister, my sister-in-law, and I have birthdays that fall within the same seven day period. I  have been trying to be intentional about shooting film during specific times such as our birthday week, so I loaded my Fujica ST605N and kept it with me throughout the week.
Before going to the tattoo shop for my mom, we stopped at Pei Wei and I had a tofu, veggies, and rice bowl at Pei Wei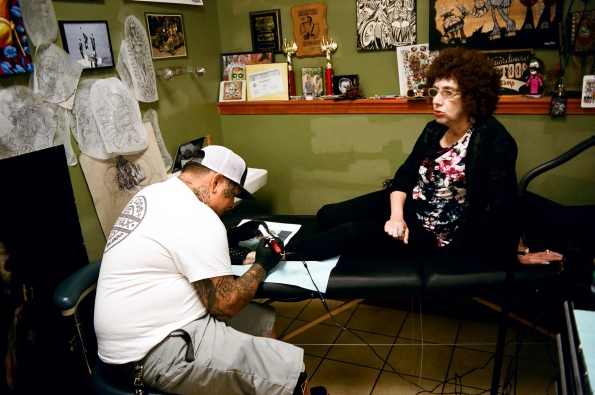 Tattoo #3 for mom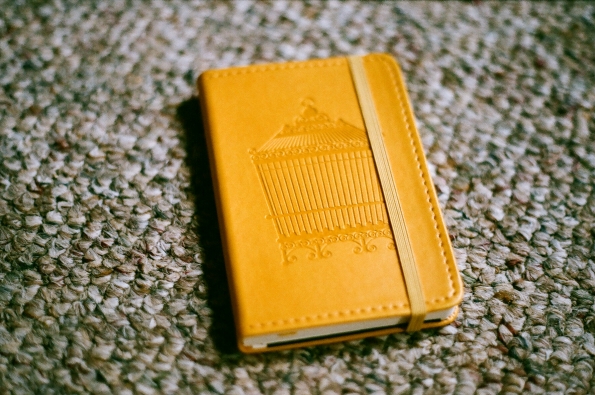 Little notebook I bought to use in England the next month 
A mug my sister got me for my birthday
Union Jack sneakers my sister also got me for my birthday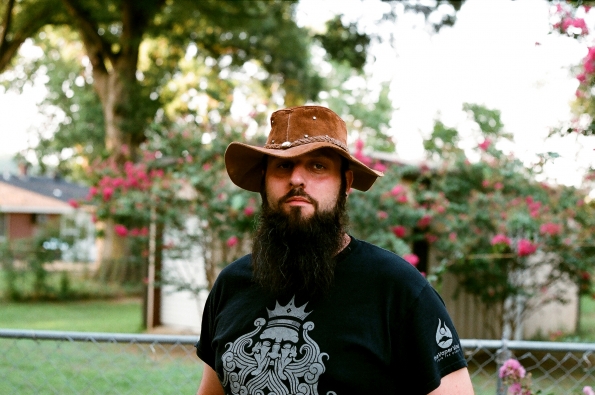 On my sister-in-law's birthday, my mom took my brother this hat and made me photograph him in it (like he was a mountain man 🙂 )
My mom and sister-in-law on her birthday (my sister-in-law's, that is!)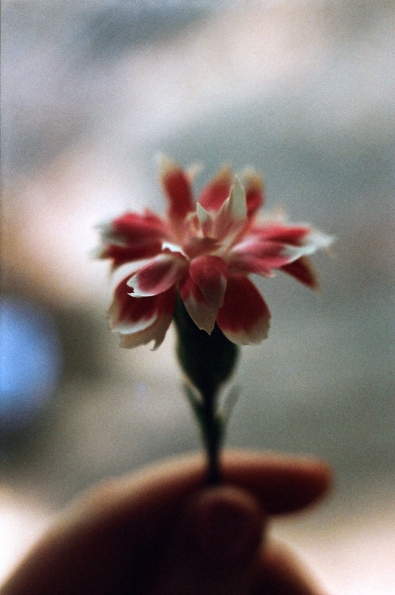 Flower my sister-in-law gave me on her birthday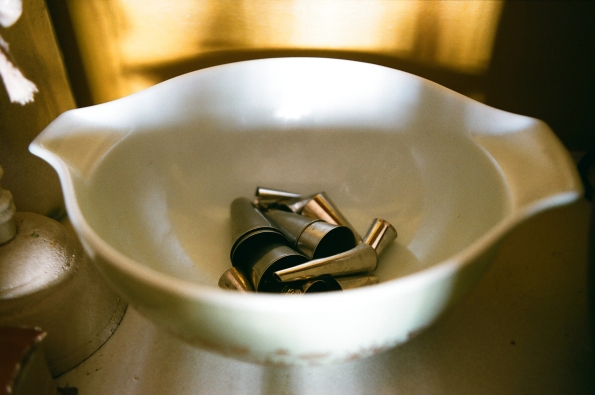 Using the vintage Pyrex bowl my sister gave me to store icing tips
Mom's new tattoo, about a week into its healing process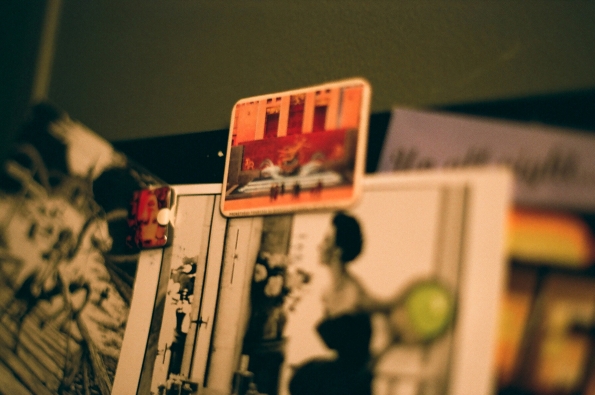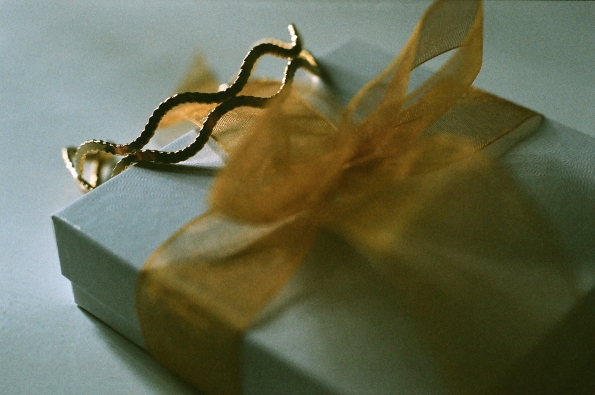 Birthday pressies from New York
The many Instax photos I took during birthday week
The most of the Instax mini photos that week went onto my daily photo project blog, but I'll share them here too:
The Fujica which shot the other photos in this post
First time at Bass Pro in the Pyramid in Memphis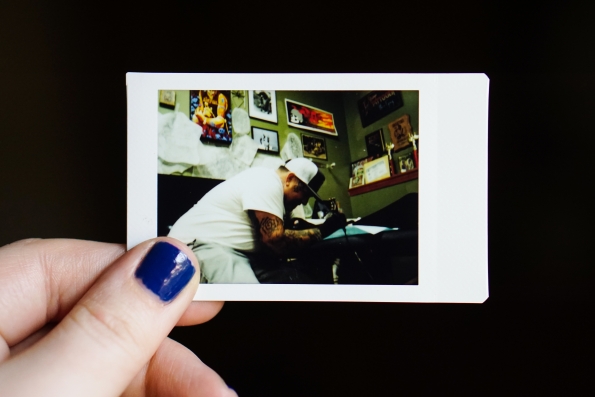 Another photo from mom's tattoo session
My actual birthday: lunch at Pyro's Pizza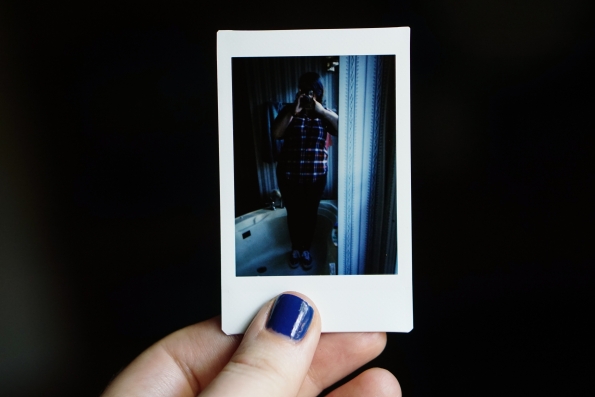 Birthday selfie, taken the evening of my birthday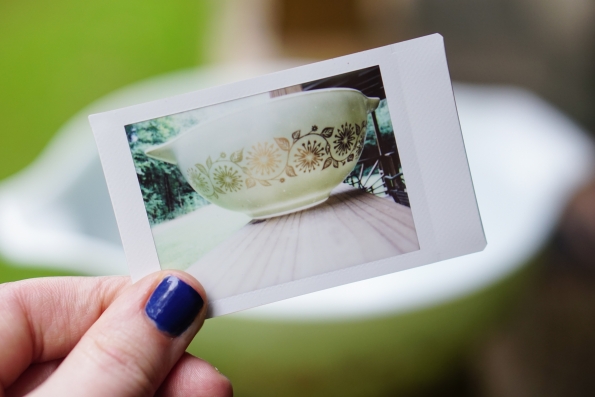 A beautiful vintage Pyrex bowl my sister gave me that week <3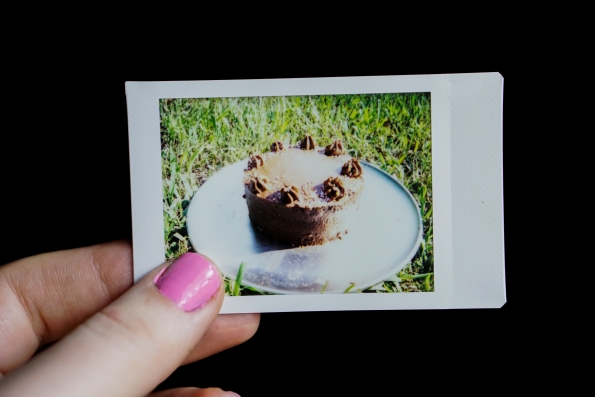 The mini vegan chocolate cake I made my sister-in-law for her birthday
(click here to see a better photo of it, as well as a photo of her eating it 🙂 )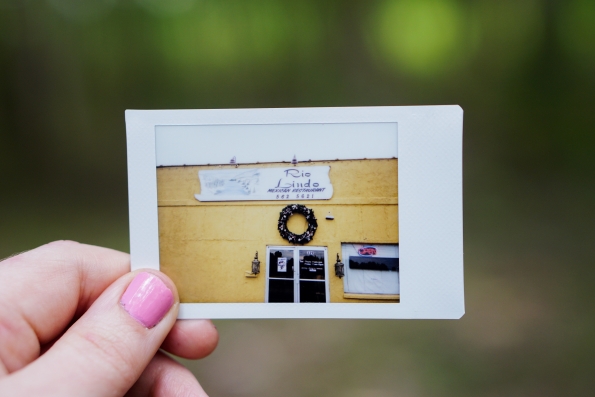 We ate at our favorite Mexican restaurant for my sister's birthday. There was still a Christmas wreath over the door, even though it was August!
Oh and fe bonus photos taken with a different camera, my Ricoh FF-1 😀 :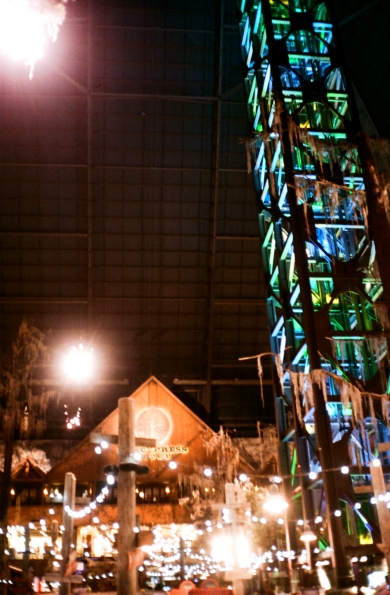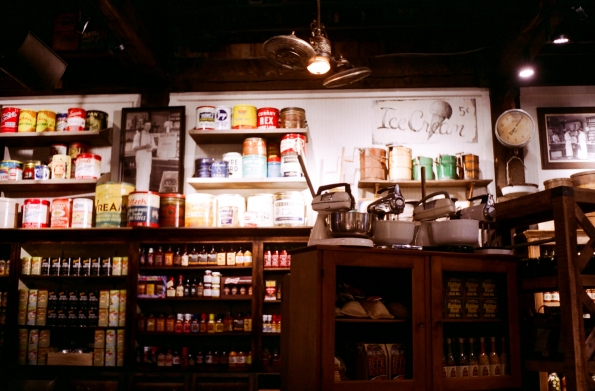 More from my first time at Bass Pro in the Pyramid
Huddle House with mom, in Batesville, Mississippi
Photos taken with a Fujica ST605N and Agfa Vista 200, Fuji Instax Mini 90 and Fuji Instax Mini film, and Ricoh FF-1 and expired Fuji Superia 400