Here's a story for you:
My family and I had a little vacation in Gatlinburg, Tennessee/The Smoky Mountains in September 2016. I took only film with me, waited awhile before I sent it away to be developed, and got a surprise once the film arrived at the photo lab: the package had been damaged in transit, and two rolls of film had gone missing. I was gutted. I knew at least one of those rolls was the primary roll I'd shot while we were in the Smokies. There would be nothing I could do to recover those photos. Thankfully, once I got my film scans back, I found that my secondary roll of film hadn't been lost after all. Basically the first couple of days of our trip were on the film that was lost (as well as photos from the rest of the vacation,) but at least I also have some Instax Mini photos to share from those first two days!
Fannie Farkles Family Fun Parlor, downtown Gatlinburg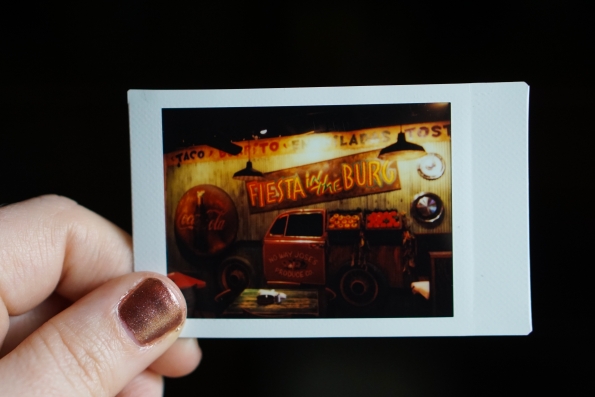 We can never get enough No Way Jose's Mexican food while in G'burg!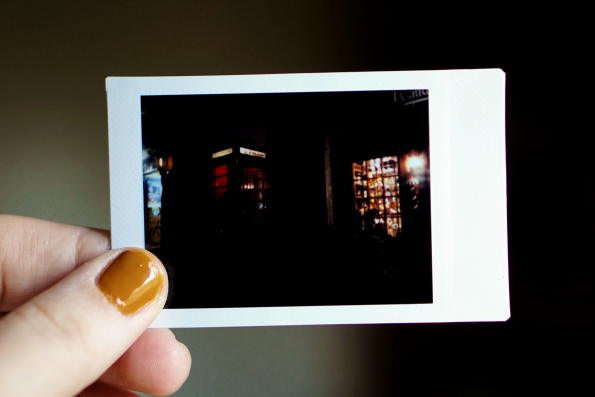 In the Village Shops in Gatlinburg – was surprised to see a British red phone box here, as I'd just been photographing them in London a few weeks earlier 😉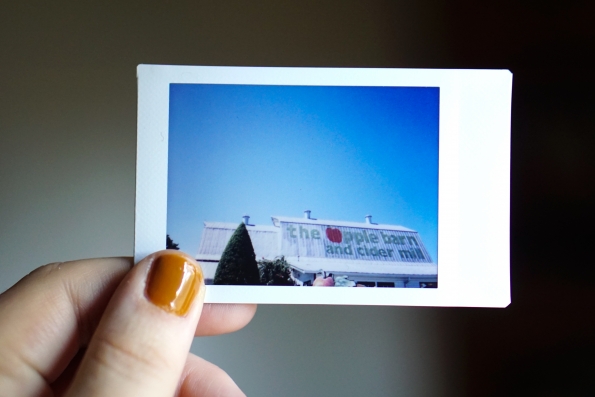 We went to The Apple Barn sooooo many times on this trip! 
There was some sort of Harley Davidson meet-up at our motel that weekend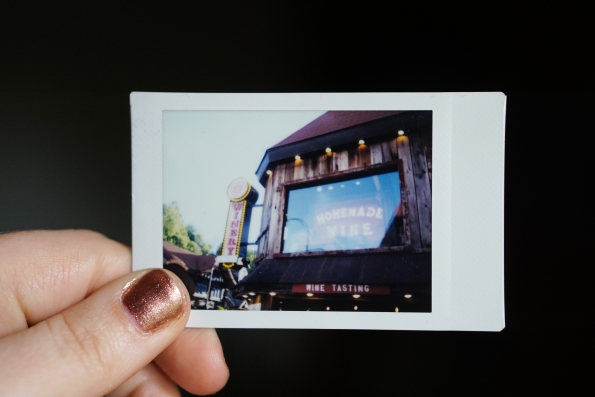 "Homemade Wine," downtown Gatlinburg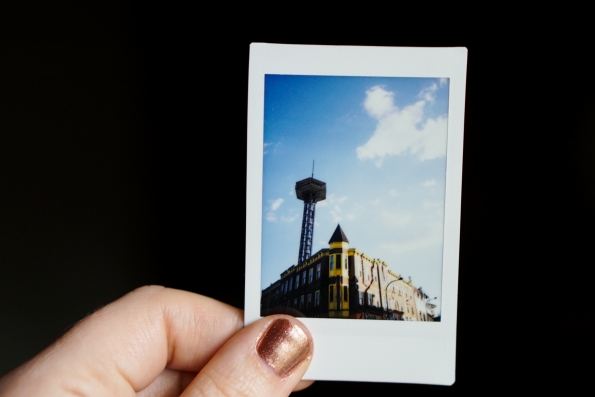 Ripley's Believe it or Not Odditorium and the Gatlinburg Space Needle
Gatlinburg Space Needle and Arcade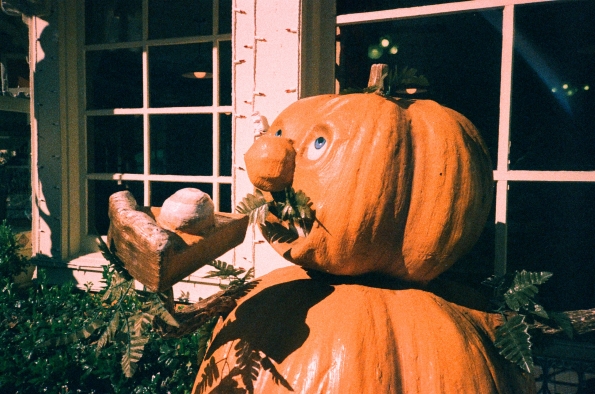 This is a cannibal pumpkin at Dollywood. 
50s-themed area in Dollywood called Jukebox Junction
EPIC eagle sculpture near the Wild Eagle rollercoaster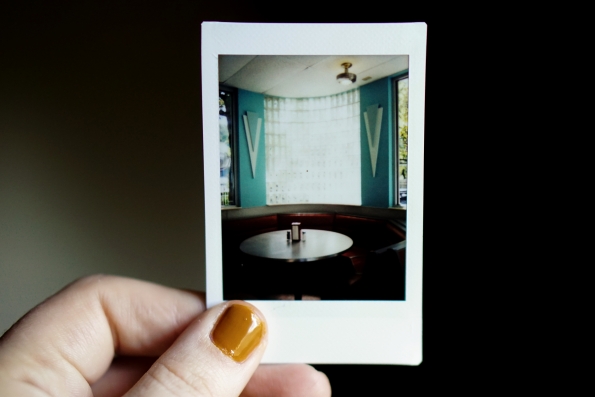 Red's Diner
Inside Red's Diner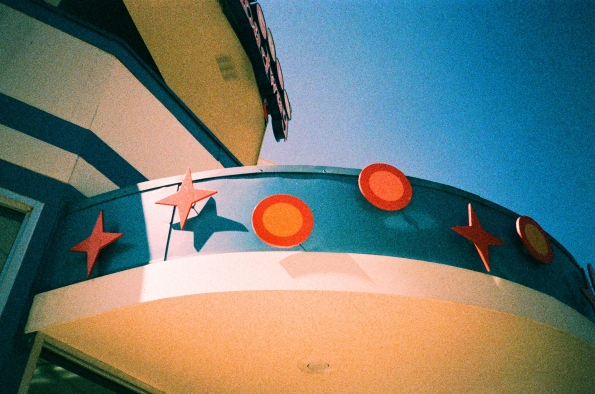 I LOVE THIS SO MUCH – Rockin' Roadway, Jukebox Junction
Metal sunflower sculpture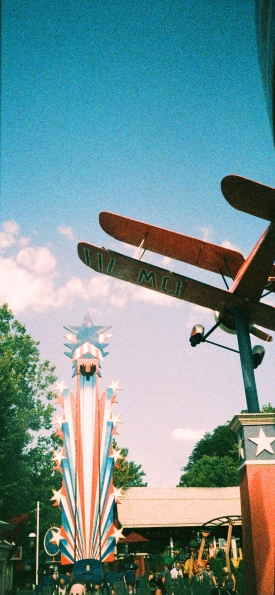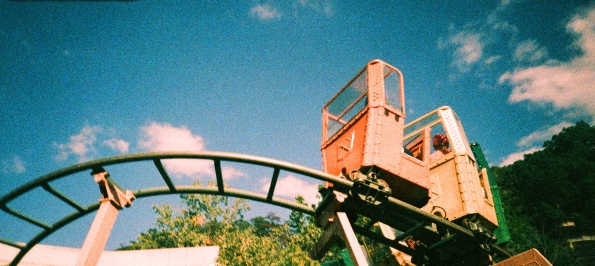 Rides in the County Fair section at Dollywood
Smoky Mountain Cat House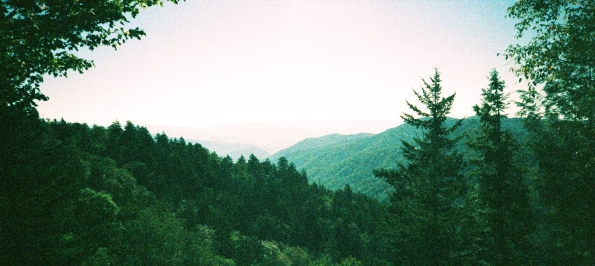 Our drive through Smoky Mountains National Park, on our way to Cherokee, North Carolina 
On our way back from Cherokee, we stopped at Mountain Farm Museum in the Great Smoky Mountains National Park.
I made my brother-in-law pose for this photo
Pinhole photo at the Farm Museum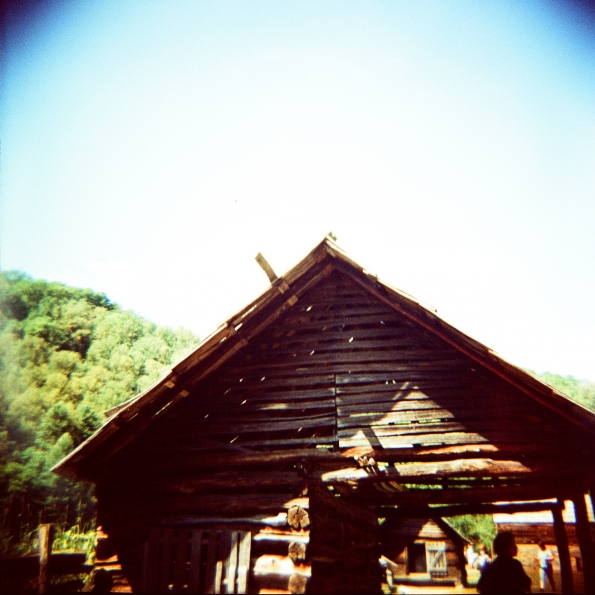 Chicken at the Farm Museum 
Crazy overexposed photo of the chicken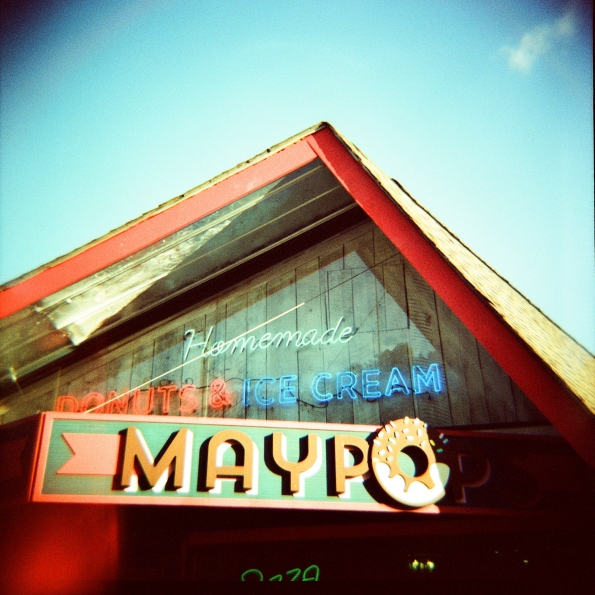 Delicious ice cream shop in downtown Gatlinburg
Light fixture made of spoon's at Maypops
Caramelcorn, downtown Gatlinburg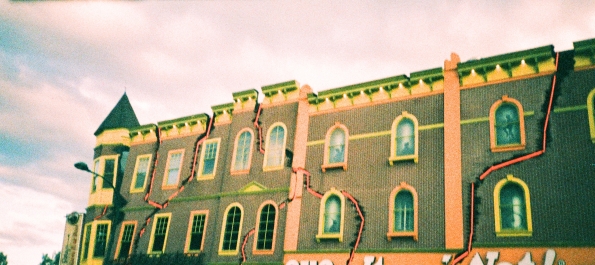 Ripley's Believe it or Not Odditorium
Ah, good ole Fisherman Cove (the area of our hotel in Gatlinburg where our room was located)
Bear sculpture in the parking lot of our motel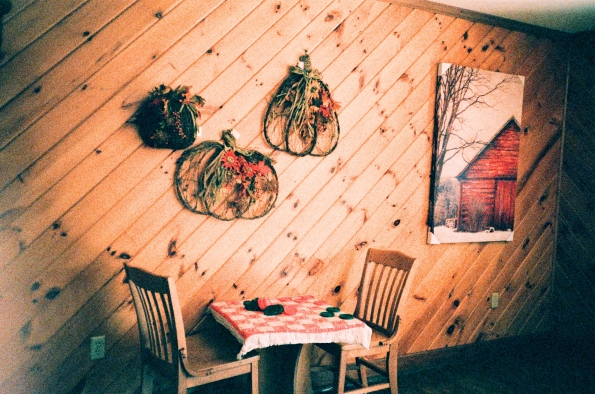 One last pit stop at the Apple Barn before driving back to Mississippi
Truck stop on our way back to Mississippi
These photos came to mean even more to me because, a couple of months after we were in the Smokies, there were devastating fires which reeked havoc on the area. I don't yet how the landscape will have changed since I was last there, but I am so thankful for our time in that beautiful part of our country. We also found out that the motel we'd stayed in for our 2015 and 2016 Gatlinburg vacations had torn down so they could build a resort hotel there, so things will definitely be different for us next time we visit the area!
Photos taken with my Pentax Espio Mini, Fuji Instax Mini 90, and Lomography Diana F+