I wasn't sure that there were enough photos in this set to warrant a blog post, but much like my previous "Short and Sweet" blog, I am posting them any ole way!
These are photos from the same roll that gave us the Forrister "forgotten frames," but these don't really qualify as forgotten. When you keep a compact 35mm camera with you at all times, you can end up with a random assortment of photos on one roll. This film was loaded in September and finished in February. It started its life at a photo shoot for Muddy's and ended its journey at the aforementioned show where I photographed Forrister.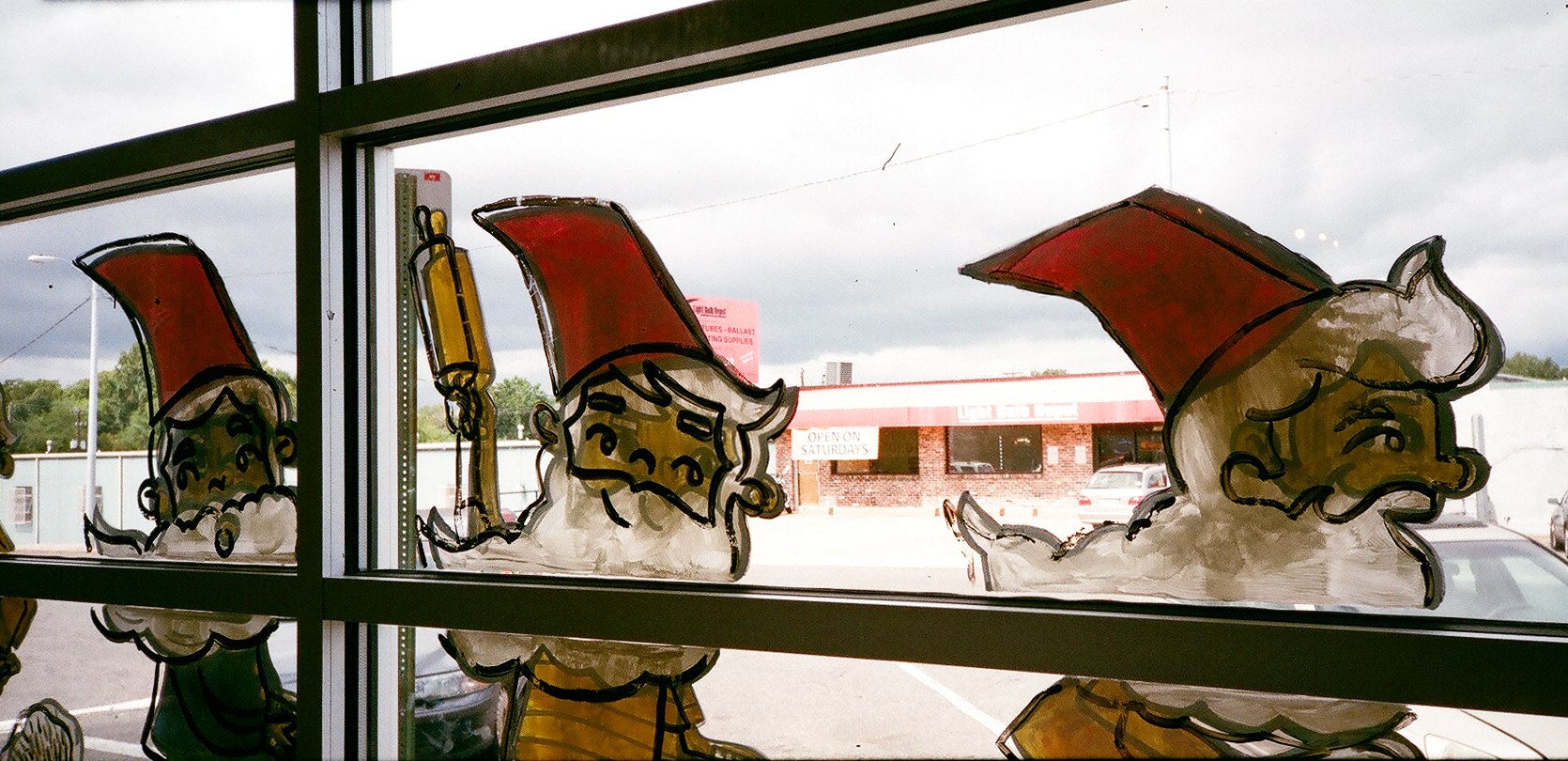 Muddy's Broad Avenue gnomes on the windows
Window looking in to the kitchen at Muddy's Broad Avenue
Snapshot of one of the groupings we photographed for the Muddy's holiday look book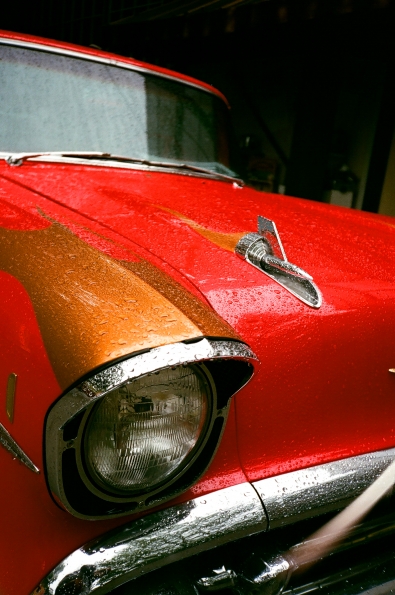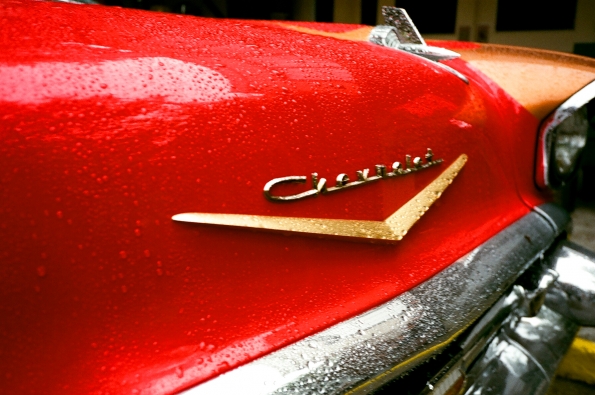 Rainy day at Dollywood
My rainy day at Dollywood style aesthetic in a mirror self-portrait
I can't resist photographing cars that have rims painted to match the car itself
Thanksgiving at my brother and sister-in-law's house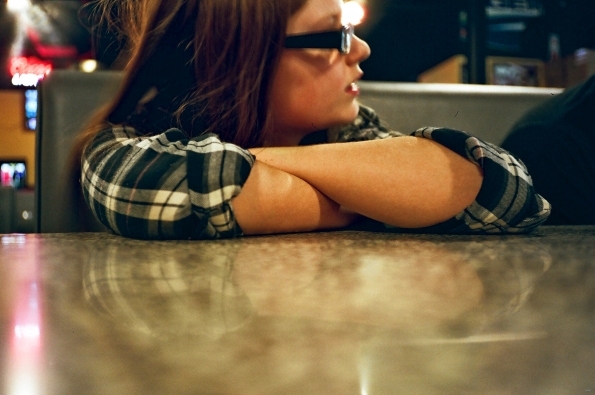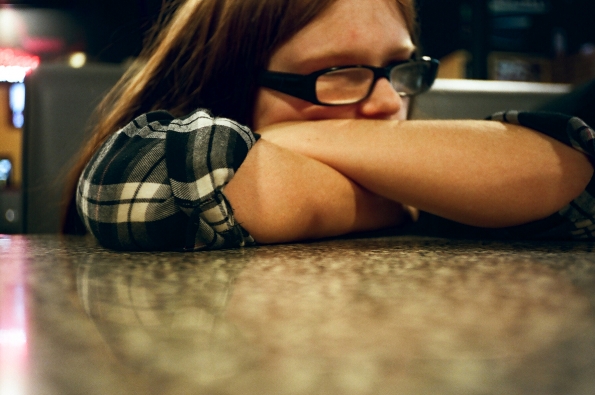 I don't remember when this was, I just know my niece was being pouty at dinner one night
Pentax Espio Mini • Agfa Vista Plus 400
This roll just confirmed for me what a great little camera the Espio Mini is. I think it might have earned a spot in my "travel camera" arsenal!