You've seen redscale film a few times on this blog before. As a refresher, redscale film is regular film which is loaded into a camera and shot backwards, if you will. The light has to work extra hard to get to the side of the film that a photo is exposed onto, which also causes color shifts in the resulting photos. I usually do my own 35mm redscale film because it's super easy. It's possible to make redscale out of 120 (medium format) film, but it's a little more tricky to DIY. Medium format film has "backing paper" on it, that keeps light from getting to it. The backing paper is what makes turning it into redscale more difficult, because you have to remove the tape holding the paper to the film, turn the film upside down, and retape it. The paper and film can curl up, making it even more difficult. Mind you, all this has to be done in a  completely dark room! All that to say this: Lomography makes redscale film in medium format, and I'd much rather buy theirs than try to mess with it myself.
The Lomography redscale film I bought is XR 50-200.  "XR" stands for "Extended range," as they say it can be shot from ISOs 50-200, depending upon the effect you want to achieve. If you shoot the film as if the ISO is 200, you will get photos with tones of deep red and orange. That's because the film is being vastly underexposed since the light is having to fight harder to get to the light sensitive (emulsion) side of the film. I, however, prefer to give the film as much light as possible. I chose to shoot this film rated at 50 (or thereabouts.) I wanted to have more muted color tones in my photos. Most people tend to shoot film like this in toy cameras, like a Holga or Diana. But I like to shoot redscale film in cameras where I have exposure control, like my Yashica-Mat (which I used for these photos.)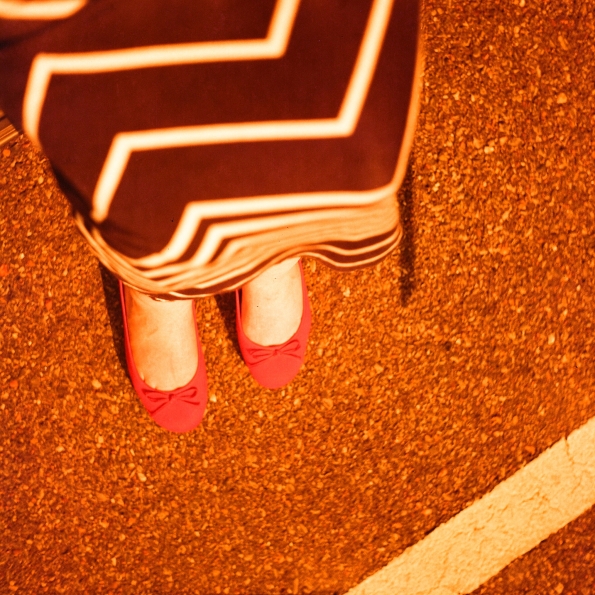 New red shoes for my birthday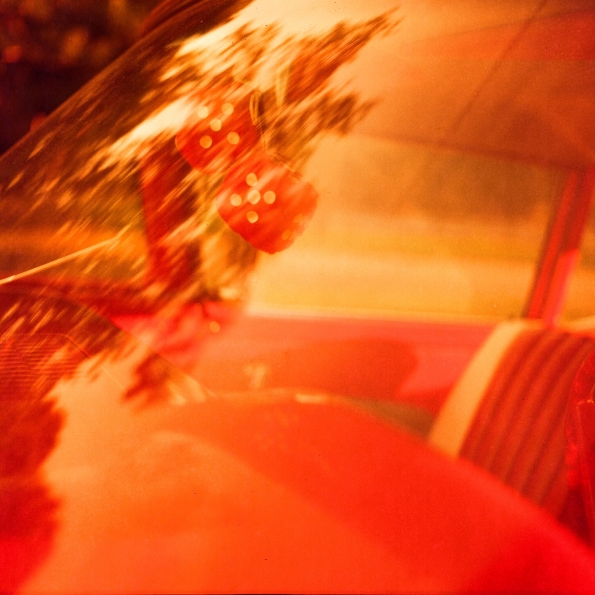 (Hi there!)
1959 Ford Fordor I saw in Hernando, MS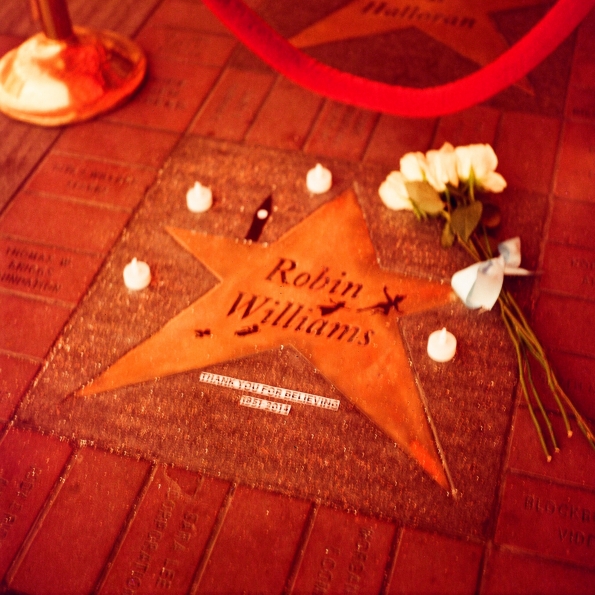 I normally wouldn't post such a blurry photo, and I was very disappointed that camera shake ruined it. But it was so lovely: on my birthday, my mom, my best friend, and I went to The Orpheum to see "Hook." There was a little memorial to Robin Williams set up on on his star outside the theatre. I wish the photo had turned out better, but it's still something I want to remember. Ya know?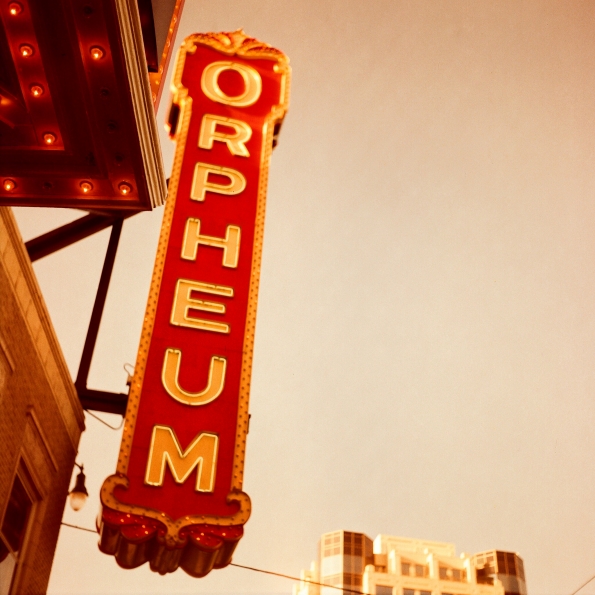 My favorite place in Memphis…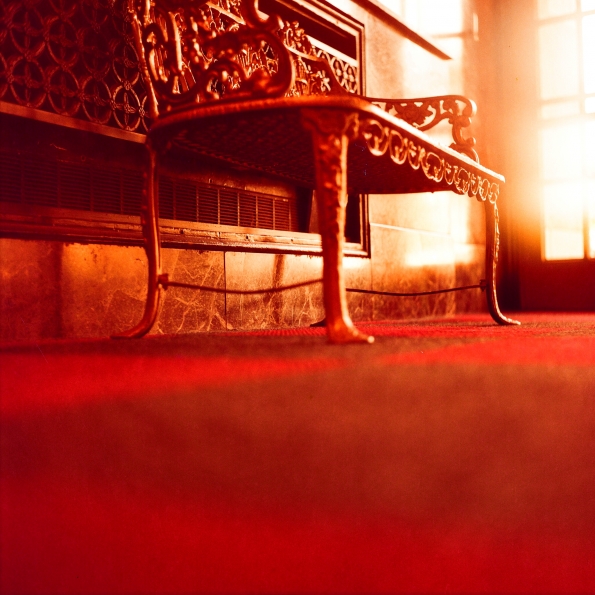 In the foyer of The Orpheum.I had to guestimate the Bulb exposure for this, and I'm happy with how it turned out! 
Flower at my sister's house (close-up filter used on the camera lens)
Yashica-Mat • Lomography XR 50-200 (shot at 50)
I have a couple more rolls of the Lomography XR 50-200, and I think I will try to shoot it at 25 ISO. The colors were a little more orange and red in some of the photos than I like!