Subtitled: "Mirrorless Wedding Photography
If my calculations are correct, it had been a full THREE YEARS since I'd attended a wedding as a guest rather than as the wedding photographer. Having two weddings to attend in the month of September was a wonderful treat for me. Being me, of course, I didn't go to the weddings sans camera. That would be just plain silly! One of my favorite things to do as a photographer is document fun times I'm having with friends, and that's just what I did at these two weddings.
This actually another post about my Samsung NX1100. When I whipped that camera out at my friend Matt's wedding, those around me were impressed with its looks and were more than happy to let me photograph them with it (pro tip: never underestimate the value of having a cool looking camera when you want to have people engage with you and allow you to take their photograph.) This was also my first real opportunity to use the little accessory pop-up flash that came with the NX1100.
Part One: Matt & Lauren's Wedding Reception • Central Train Station • Memphis, TN 
Bouquets on the wedding cake table
Wedding cake
Groom's cake
Central Train Station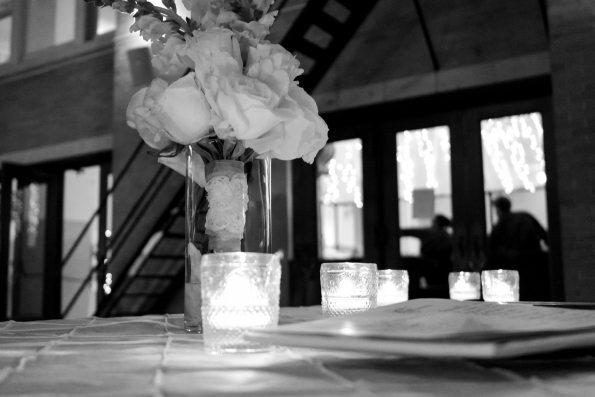 Guest book table in the lobby
The clutch I carried to the wedding. It's where I stashed my NX1100 when not in use.

Cutting of the cake
And so begin the snapshots of my friends…
Amy and Daniel, who also got married a few weeks after this! 
The Wagenschutzes
The only and only Jason Baker
A family portrait of sorts: Jason, Kimberly, Adam, and Ty
Jason and Amy
So much dancing
Jason and Eli
Brotherly love between JoelG and JasonB
We obviously had a blast, so it's fair to say that this camera will be accompanying me to social occasions where I just want some fun snapshots of my friends. Plus, I thought the NX1100 delivered on some of the nicer photos I took around the reception venue. I'm so glad I sold my point-and-shoot digital camera and picked up a mirrorless one. Never looking back!