Another day, another batch of expired film.
I just wrote a post about using some expired film that I got from ebay and talked about why using old film can be tricky. I love using expired slide film for cross-processing, but I tend to shy away from overly-expired regular color film. That's because some of the effects of age can look worse on print film than on cross-processed film (as the latter is supposed to have kooky  colors anyway.) But I recently reminded myself about this one time that I had a few rolls of old Kodak print film and loved the results. I decided to take a chance on some Kodak Pro 400MC film I found on ebay. It expired in 1996. Yikes!
I actually started this test roll in my Yashica D TLR and swapped it over to my newly-acquired Yashica-mat TLR. And I think my film photography friends will be proud of me, because I took notes of what settings I used for these so I'd know what I'd done right or what I'd done wrong when I got the film developed!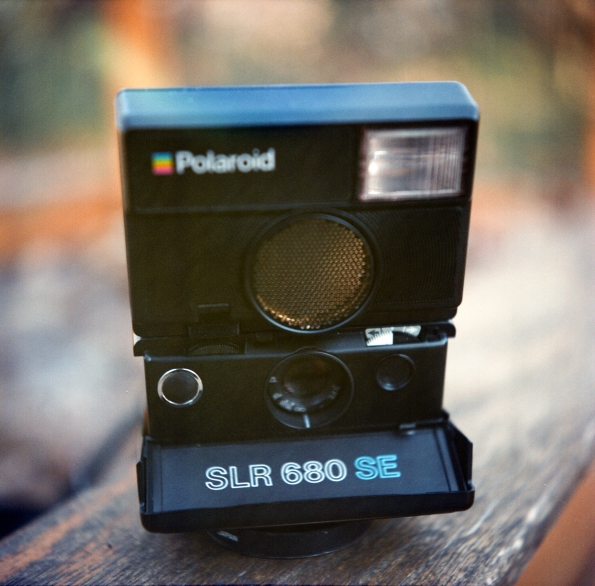 I'd just taken a portrait of my Yashica D with my Polaroid SLR 680, then returned the favor by taking the 680's portrait with the Yashica (+2 close-up lens used)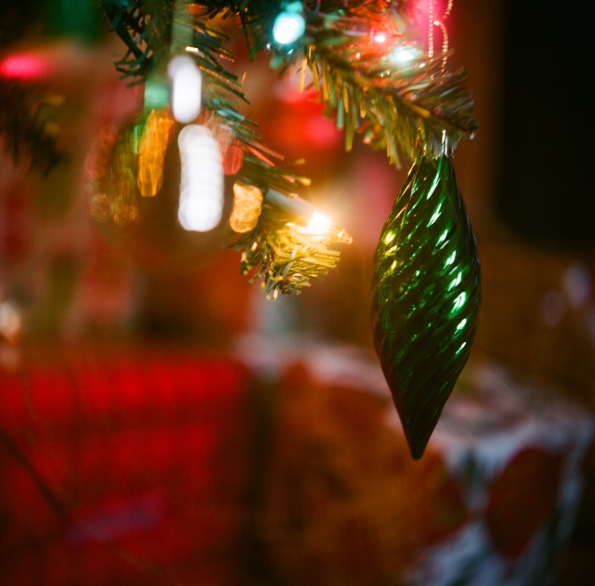 Our Christmas tree, with close-up filter attached to the Yashica (+2 close-up lens used)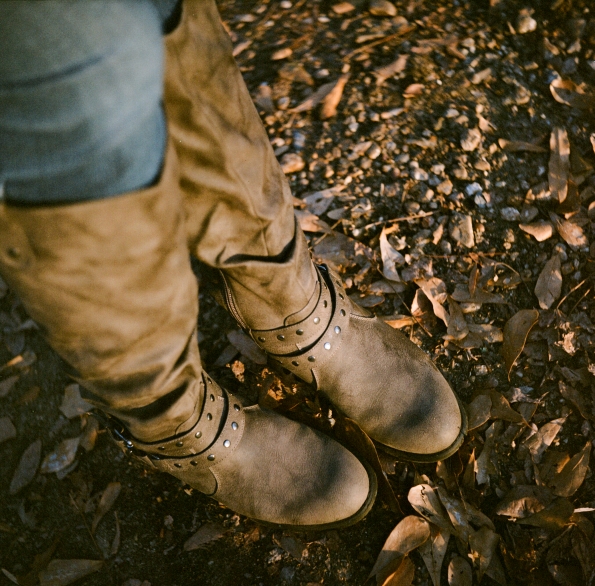 My new boots. My "Christmas bonus"*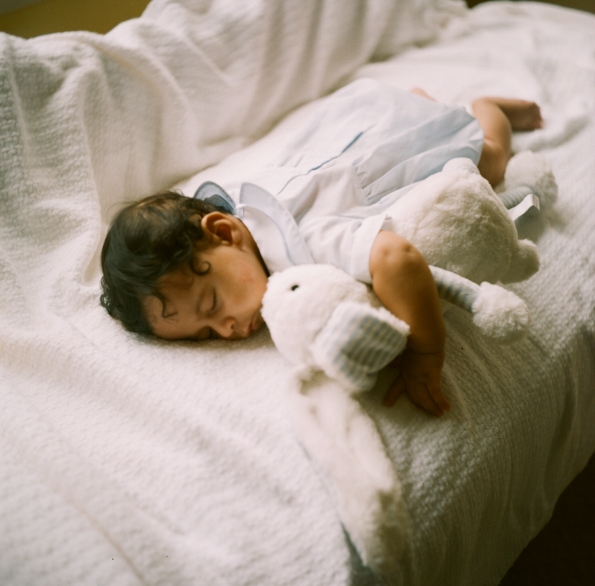 Sweet Lionel! From my photo session with his family at Christmas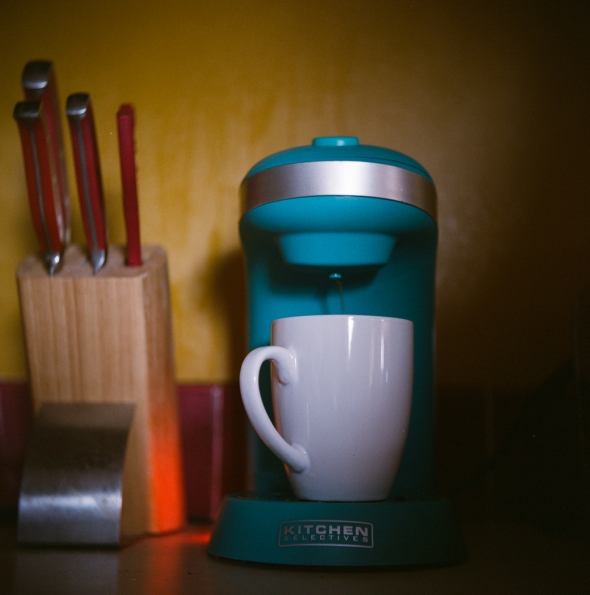 My darling new single cup coffee maker. Christmas pressie from my mom!  (+1 close-up filter used)
After this frame of film, I went into a dark closet, and presto chango, the film was out of the Yashica D and in the Yashica-mat!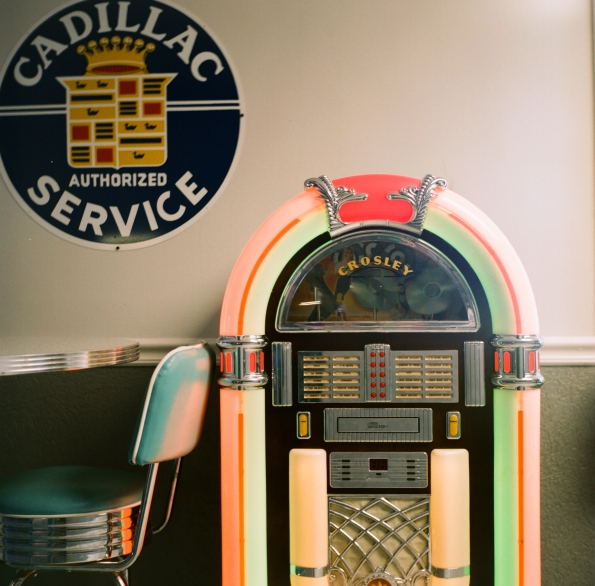 The pretty jukebox at work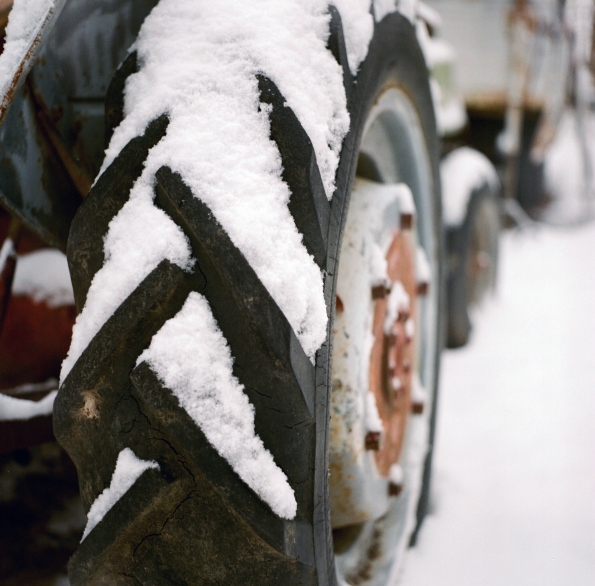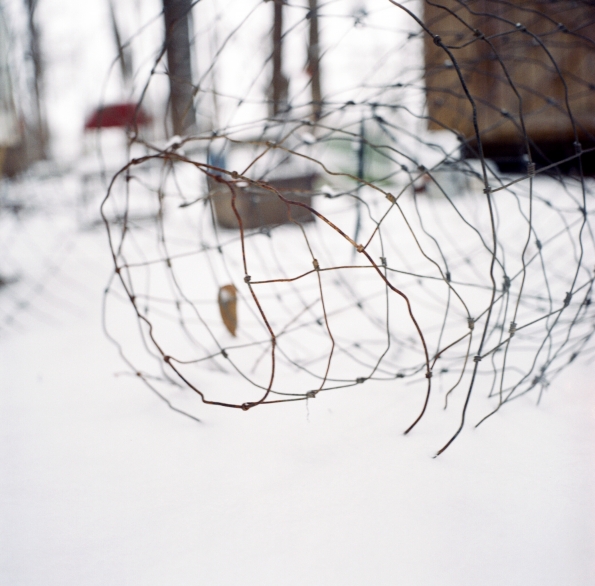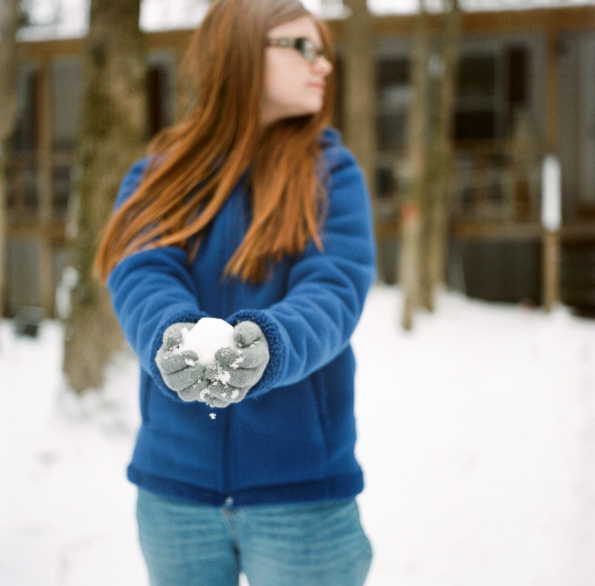 A few quick shots from the morning after we got some snowfall down here
 Conclusion?
In the aforementioned blog about expired film, I said that it can lose light sensitivity. I chose to shoot my test roll of Pro 400MC as if its ISO were 200. Meaning, I gave it one extra stop of light. This seemed to work well! I was expecting the colors to be a lot more "off" than they are – which they aren't really – only a little softer in tone. I actually love the somewhat muted contrast. The only frames of film that weren't "keepers" were a result of operator error. Namely, I didn't steady the camera well enough during longer exposure times.  I'm so glad I have more of this to play with!
*I work for myself, so I gave myself a Christmas bonus. Of new gray boots. Savvy? 😉