Today's edition of Babyyyyyy Photography: Baby Ezra! A 4 month old little man.
Location: University of Memphis area
Things I loved about shooting little Ezra:
1. Ezra's nursery.
The nursery was totally fab! I felt like it could have been in a magazine.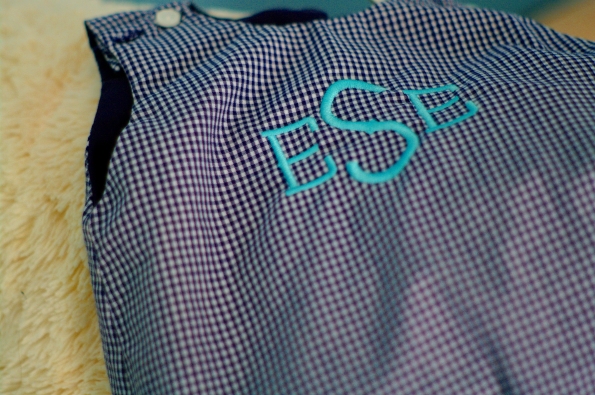 2. Ezra's shoe collection.
So. Fly. Baby Air Jordans!
3. The rug.
There is this awesome rug in Ezra's room, and it made a wonderful backdrop for photos we did in  his nursery.
4. All of the neat personalized items!

Like with other baby portrait sessions I've done, Ezra's mom and dad had special things they wanted to have included in the photos of him. There was a wooden Curious George toy that Ezra's grandmother bought for him, and then there were all these things with Ezra's name and initials on them. Everything in the nursery was personalized for Mr. E!
Once we'd finished taking photos in Ezra's nursery, we decided to pack up and head to a nearby park to do the rest of the photos.
And, as I was hoping would happen, I was able to get some casual shots of Ezra's parents with him. What an awesome little family they are!