Lemme tell you: I LOVE square photos. I miss Polaroid (okay, so they're still a thing, but for more money and less awesome results.) I was so excited a few years ago when Instax came out with a square format. I was already shooting the Mini and Wide Instax formats, so the addition of little square photos excited me.
The Fuji Instax SQ6 is a camera I picked up in November 2018, right before going on a little vacation to the Smoky Mountains. As in, it arrived the night before we left, and I took it with me and started using it on our trip without any prior experience with the camera. This is not something I would normally recommend one doing, because you should not risk vacation photos by using a camera you have no experience with. But on a mostly automatic instant film camera, the risk wasn't that high. The SQ6 operates similarly to the Instax Mini 90 (which I'll discuss at some point in this post,) so I felt I could be comfortable using it for vacation shots.
I meant to actually review this camera after I'd used it for a bit, but that never happened because I just kept on shooting it, figuring out how to get the best results as I went along. That's why these photos are from late 2018/early 2019.
A few selection from my previously posted Smoky Mountain blog:
And now for a bunch of photos I'd intended to use for a review!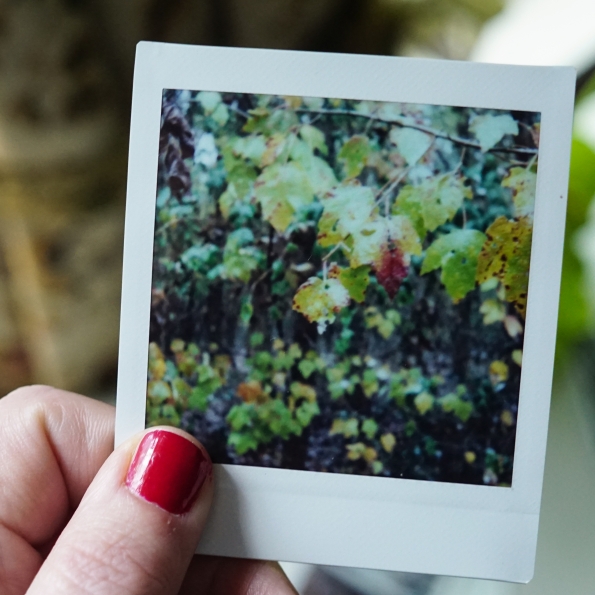 A few Christmas double exposures. Catch me in one of them?
Macro shots are not easy to frame on this camera, as evidenced by this photo
Another example of tricky macro mode photography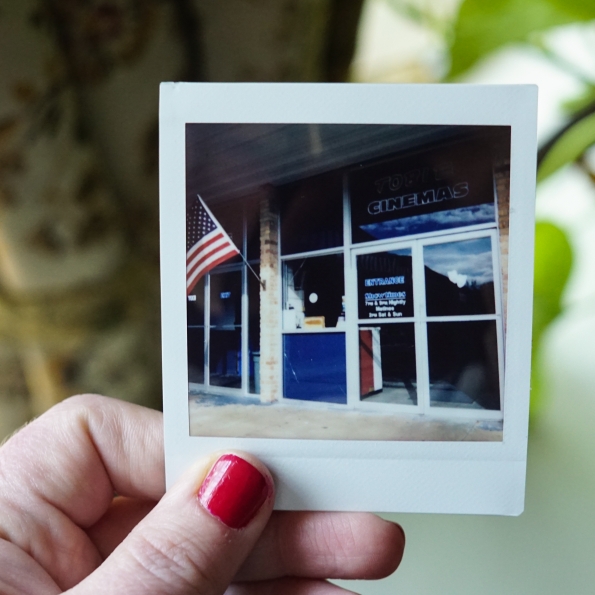 Snapshots from the small town where I live
The bathroom at the dental college where my niece has her orthodontic work done
I'm actually glad I took these photos, because the gas station has since been refurbished and doesn't have the same paint job or the gas pump on their sign anymore
Macro, in an instance where framing wasn't too critical
These were hard to photograph without getting glare on the photo – but yay for lit signs at Bass Pro in Memphis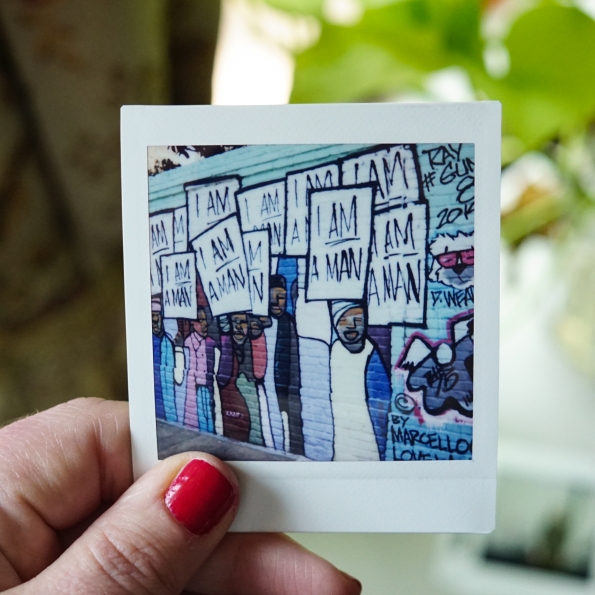 I am a Man mural in downtown Memphis near the National Civil Rights Museum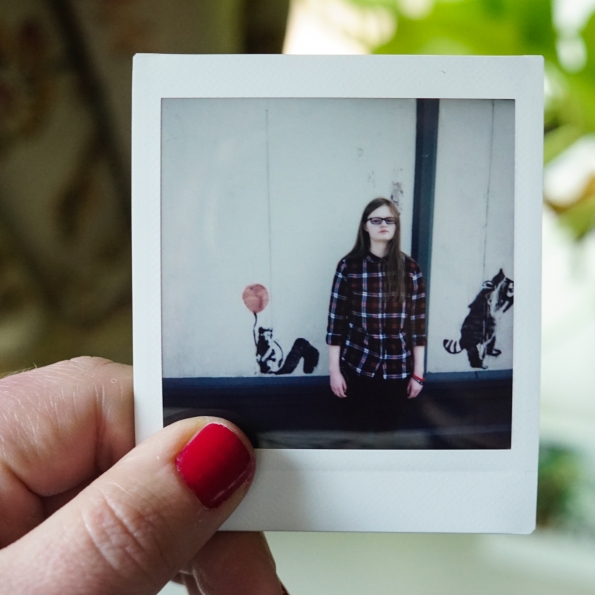 I told my niece that, if she had social media, this would have been a good profile picture (also taken in downtown Memphis)
This is a double exposure that wasn't worth the trouble – I stepped on a spike from the honey locust tree and impaled my shoe/toe
(there are a few SQ 6 photos I really like that are in a post from last year and below are a few from that same time period, as a bonus)
I really wanted this Instax SQ6 to be just like a square version of the Instax Mini 90, but it's not. I'm very happy you can choose to turn the flash off on the SQ6 (which isn't the case for most Instax cameras,) but some of the extra features that both the SQ6 and Mini 90 share in common are much less functional on the former than on the latter. They both have double exposure, macro, infinity focus, and light/dark exposure compensation, but on the SQ6, you can't combine any of those features because they're all selected through the same mode button. More specifically, my complaint is that the light/dark compensation needs to be its own button like on the Mini 90.
Double exposures are hard to do when you can't change the amount of exposure they're receiving; you end up with an overexposed picture because you exposed the film twice  without being able to dial in less exposure for each shot on that frame of film. Also, what if you need to focus to infinity but need to dial in more or less exposure? If Fuji would make a square format camera that's almost exactly like the SQ6, but with the addition of a separate light/dark button, I'd be IN!