I didn't know how to start this blog because the contents of it seem so long ago now. Delays in getting film developed caused this post to be WAY over due. But here goes nothin'!
Our annual vacation to Gatlinburg, Tennessee in 2019 was in mid-November. I didn't know there wouldn't BE a 2020 vacation, so these photos and memories extra special to me now.
I don't usually get photos on the way TO the mountains because we don't stop a lot on the way, so my photos from the trip start at dinner when we'd just arrived in town…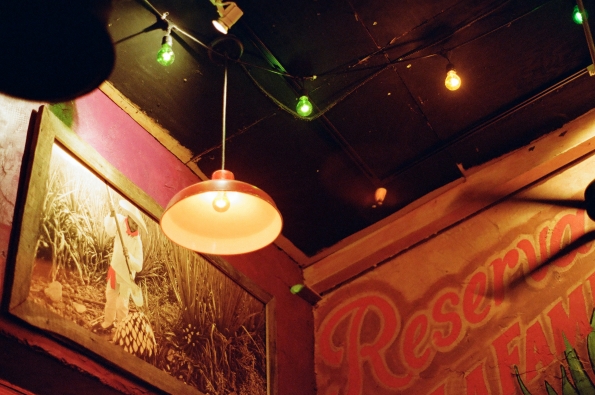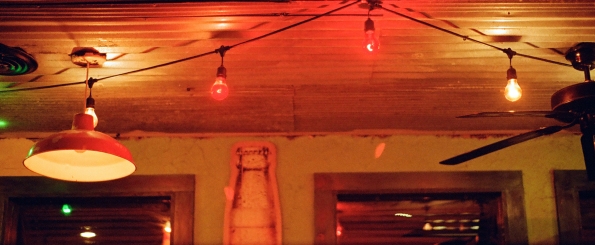 Our first order of business is to eat at No Way Jose's when we arrive that night – we highly recommend it if you're in the area!
And on to the photos from the actual vacation!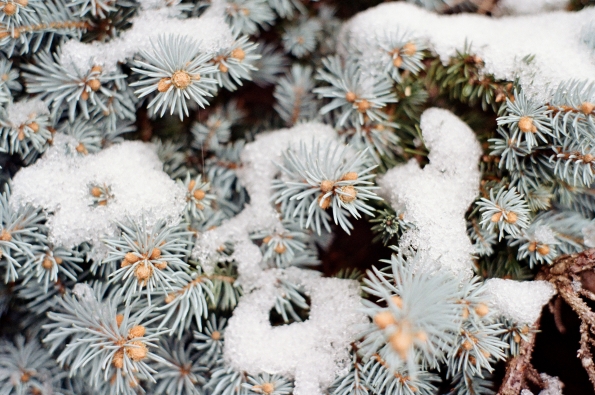 We enjoyed getting to see a bit of snow without it impairing our travel to the area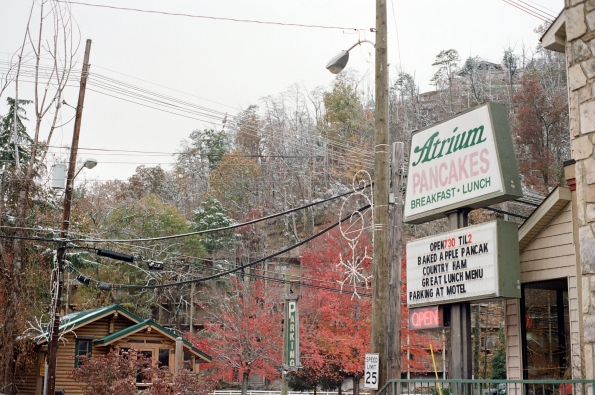 The pancake restaurant next to the motel where we stay – we've never eaten there though!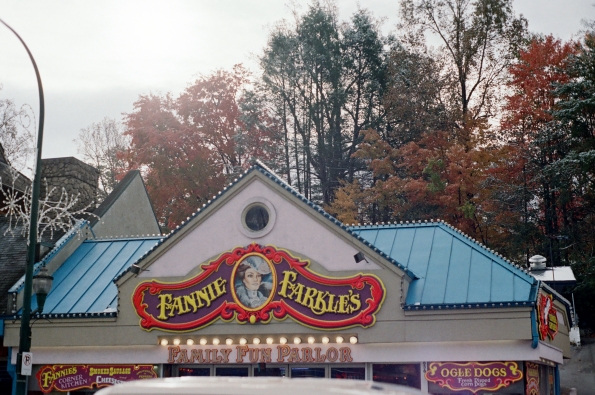 From our walk to the Sky Bridge
My first time on a ski lift like this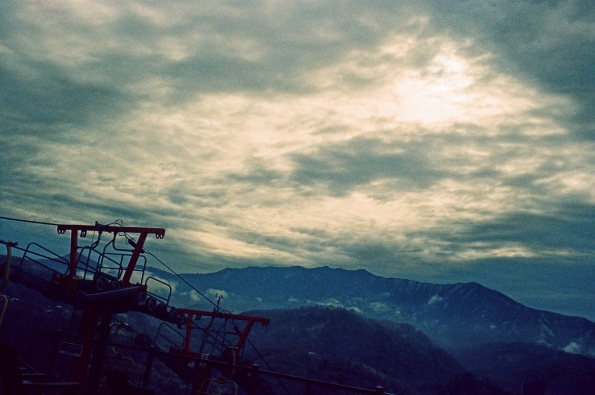 Taken from the ski lift to the Sky Bridge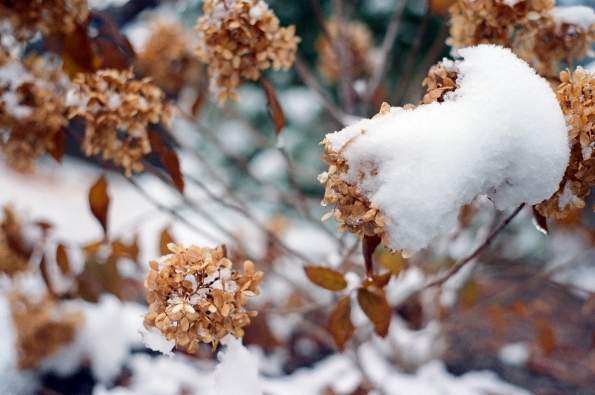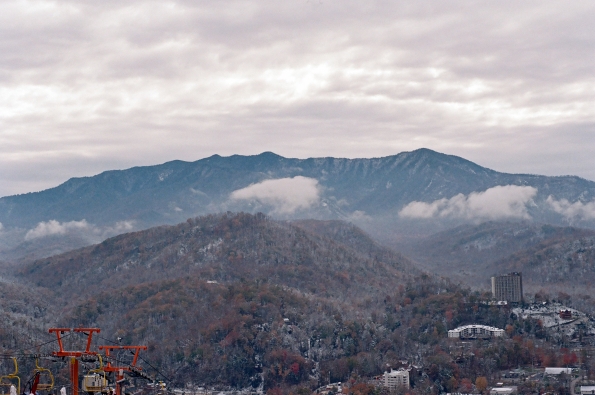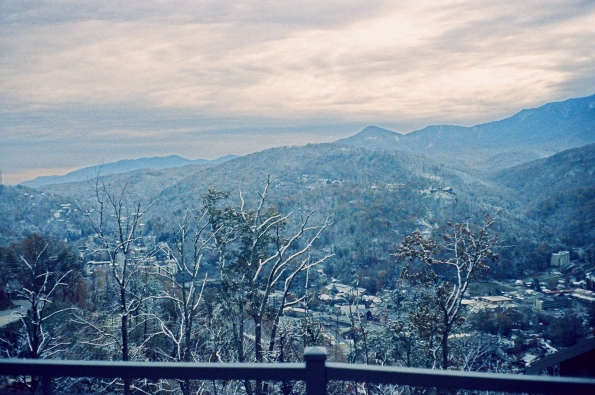 Views from the top
When we got to the Sky Bridge, we found out it was closed for the moment because they had to try to clear it of ice before anyone could walk on it.
Sitting around the fire while we waited for the Sky Bridge to be cleared of ice
They got the bridge cleared so we were able to go across it! 
Walking on a glass panel on the sky bridge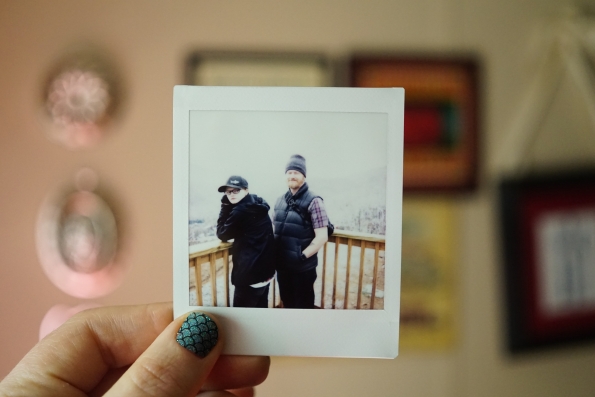 Elusive smiling picture of my niece and brother-in-law
Okay, I was having trouble out of the Ricoh FF-1 I was using for some of the photos, so I rewound the film and took it out. Apparently I guessed wrong about how many frames of film I'd shot in Gatlinburg when I later reloaded the film to finish shooting it, because I accidentally made double exposures over some of the shots. So there are some photos that are images of Gatlinburg stacked on top of images from Memphis and Mississippi which were taken in 2020.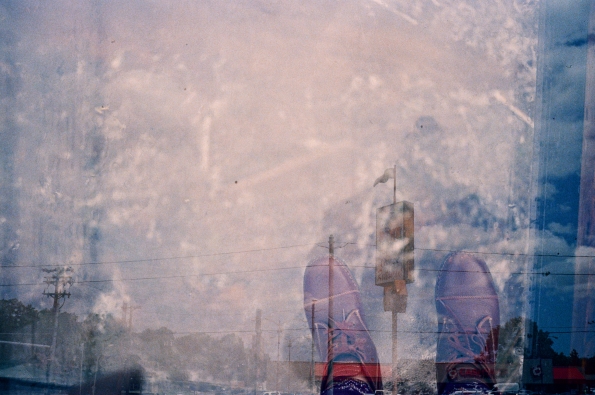 My feet dangling off the sky lift on the way down the mountain+ the Pho Bihn sign in Memphis
I thought I would have pictures of the cute cafe where we ate lunch (Split Rail Eats) but the photos were overtaken by the accidental double exposures from Memphis! Aside from remembering the amazing fried pickles I had there, I will also always remember a comedic incident involving my mom trying to surprise me with an "early Christmas present," and me being like "Mom, what are you doing?!" and her saying "Buying you an early Christmas present!!" and because I kept asking her what was going on, even the man who was helping her at the register said "Buying you an early Christmas present!" I get that this is only funny in a "you had to be there" sort of way, but what she'd done was ask about buying me the tiny baking pan I'd been served my fried pickles on because I had been enamored with it. So that's what happened!
Faint images of the cafe where we ate that day + Midtown Donuts
You may notice, if you look back at previous years' Smoky Mountain vacation photos, that we make it a point to hit up the cider bar at The Apple Barn. We usually hit that up a few times during our trip, actually!
Apple dumplings and fresh cider
Okay, I know my brother-in-law's eyes are closed, but I was just happy to catch him smiling!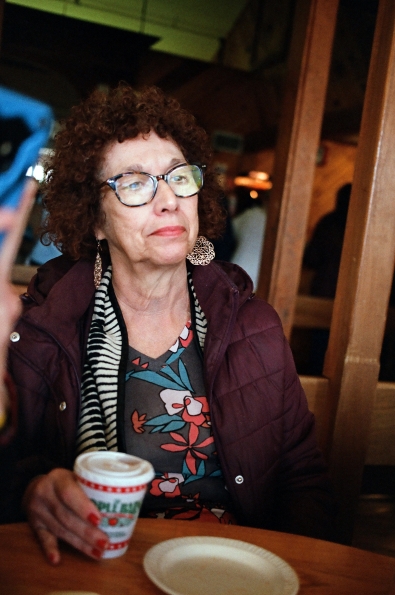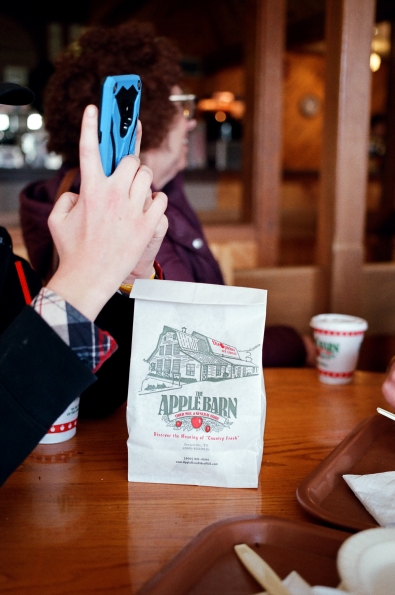 My brother-in-law (a food service veteran) taught us how to properly fold a bag for a customer (in this case, US)
It's your girl, in the Christmas shop at the Apple Barn
Another place we go to AT LEAST once while in Gatlinburg is the Old Mill Pottery House Cafe. Here are some shots from around there.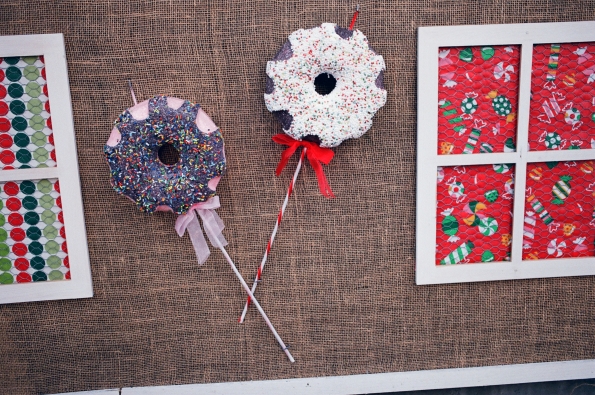 Waiting to have dinner at the Old Mill Pottery Cafe 
A beautiful morning in downtown Gatlinburg!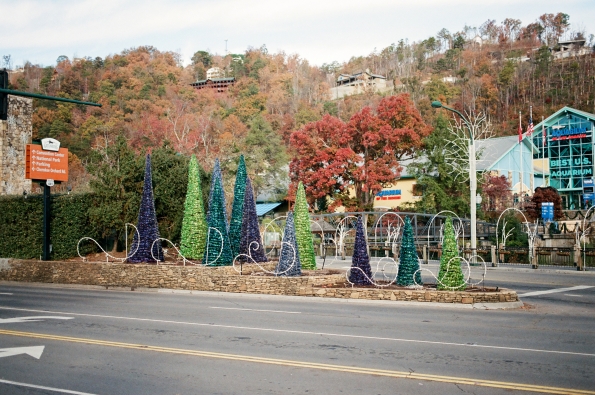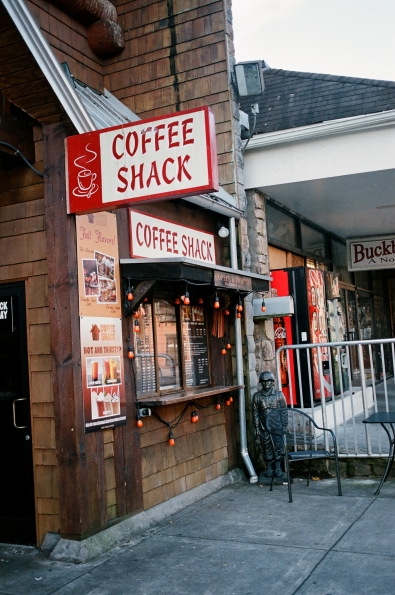 The coffee stand we pass a lot while walking around the main strip in downtown Gatlinburg
Pancake Pantry – we love it there! I'm so glad we splurge on a nice breakfast one morning of our trip (not that the breakfast at the motel is SO bad!)
Pancake Pantry is ALWAYS packed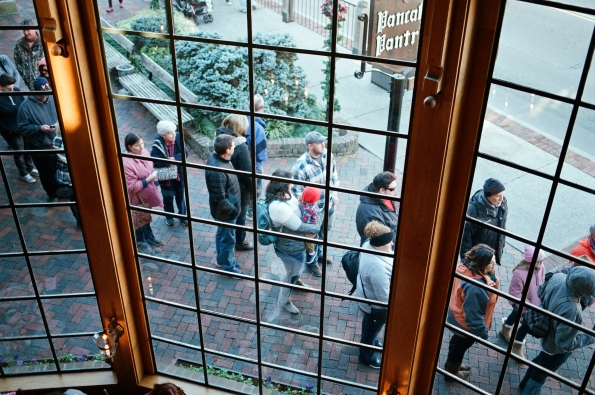 In fact, we always seem to arrive just before a long line forms to get a table
Cozy decor at the Pancake Pantry
This time, the faint image is from home and the dominant one is from Gatlinburg. Taken at The Village Shops.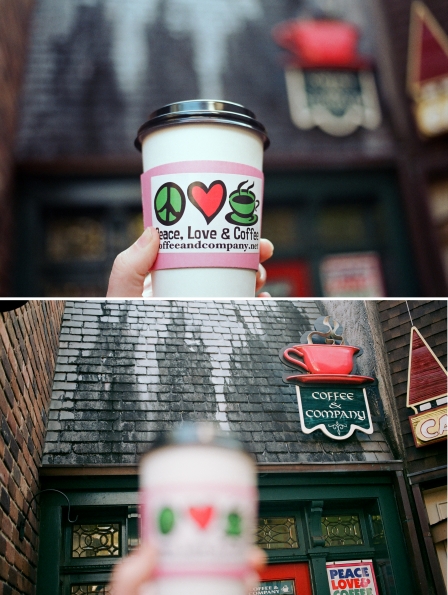 Surprisingly good tiny coffee shop in The Village
I always photograph the British red phone box at The Village 
Another place we frequently visit while on vacation is The Island in Pigeon Forge. I was really happy that Christmas decorations were up!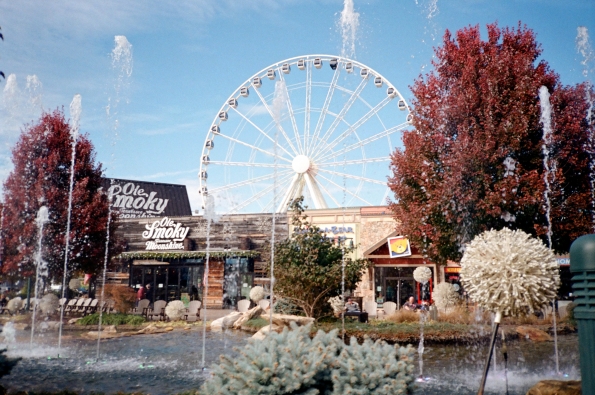 We also stop to watch the "show fountain" at The Island, which dance to music being played during the show 
Another accidental vacation/home photo taken of at The Island
Accurate representation of my brother-in-law. He looks at his crazy in-laws like this all the time!
I don't know if we were supposed to take pictures in the metal pumpkin, but we did it anyway! (and then other people saw us and did the same for their photo ops!)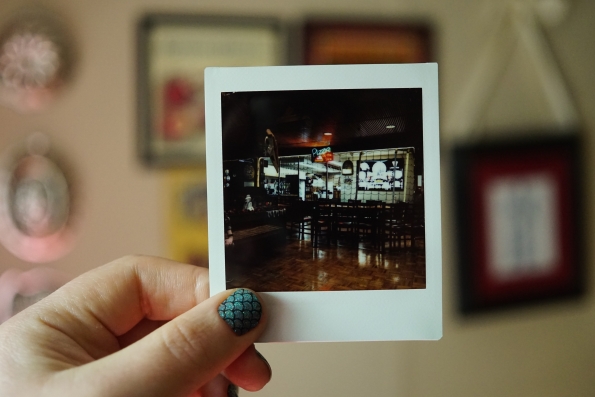 Food Court at the Mountain Mall in Gatlinburg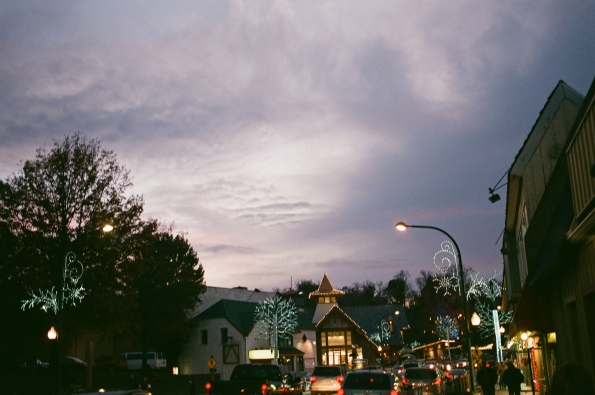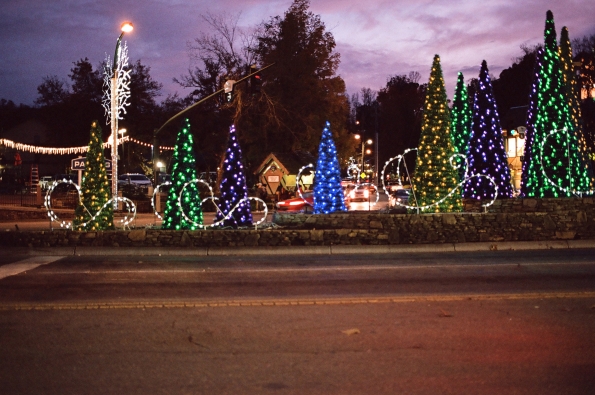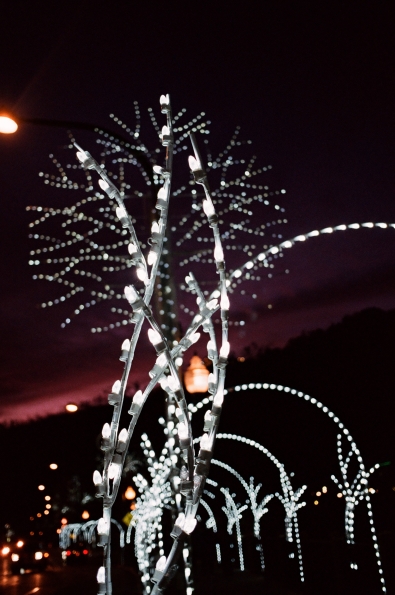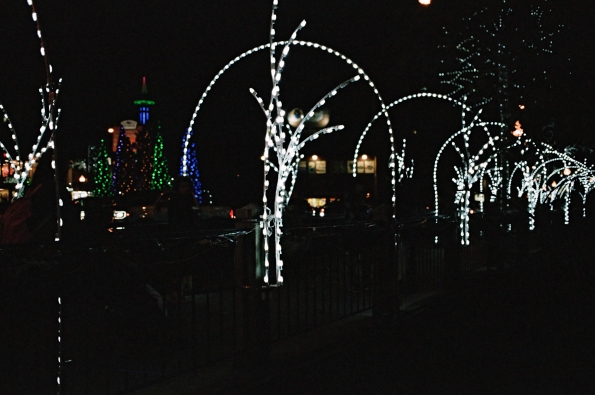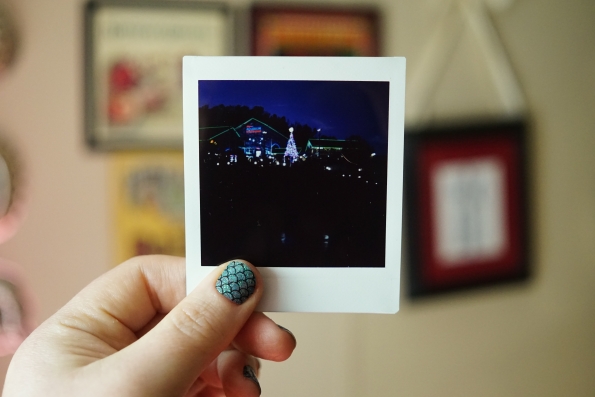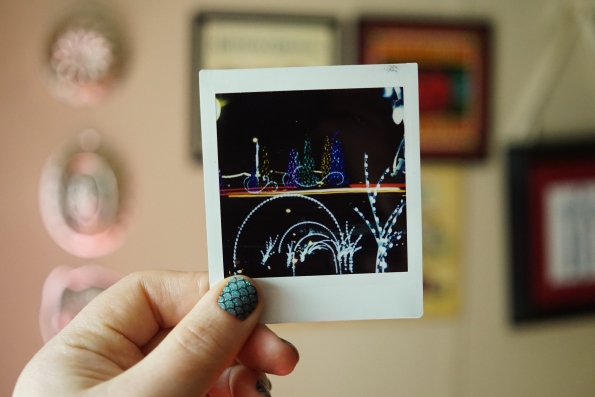 Lovely decorations in downtown Gatlinburg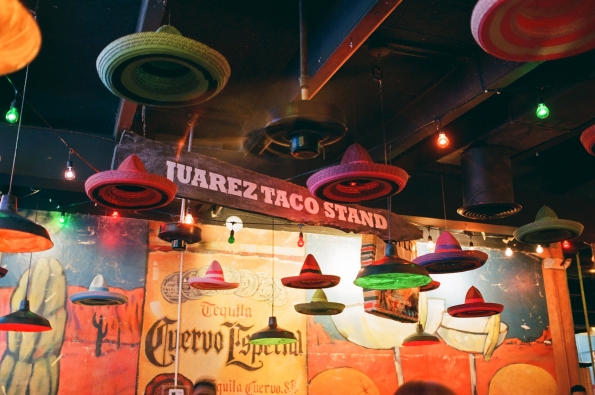 No Way Jose's AGAIN?! Yep! 
We visited Anakeesta too. We had been there previous years, but it was worth riding the Chondola up the mountain again this time too!
She was quite amused at herself for getting both a coffee and ice cream on this chilly morning at Anakeesta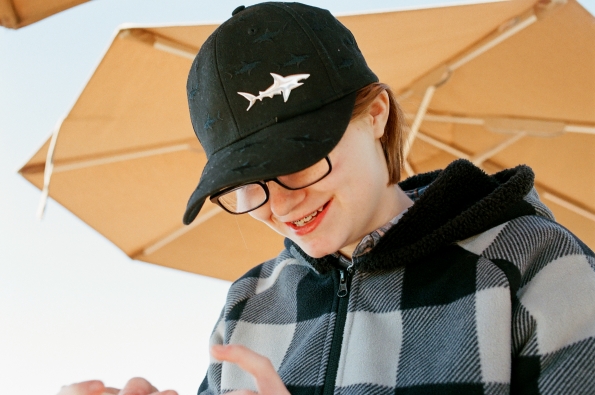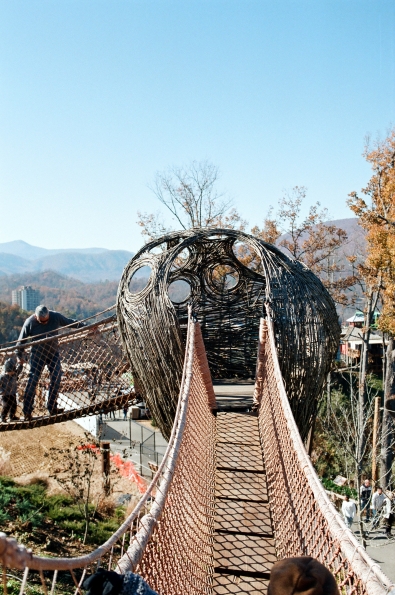 I laughed when I got the film back. My niece is taking a picture, and my brother-in-law looks like a bodyguard in the back! (Actually, he's licensed to do personal protection, hence his default bodyguard stance.)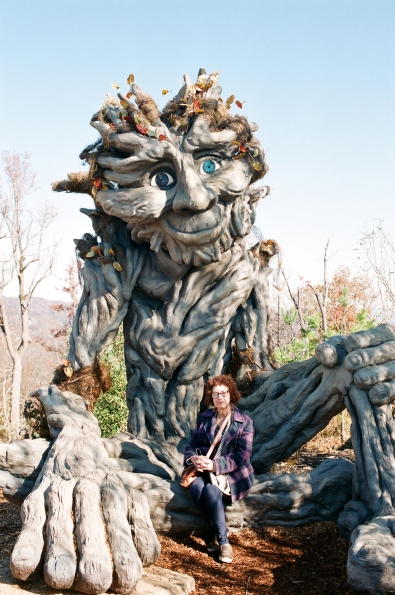 Anakeesta's "Willow Man," which, according to their Facebook page is a "20′ tall personified tree" sculpture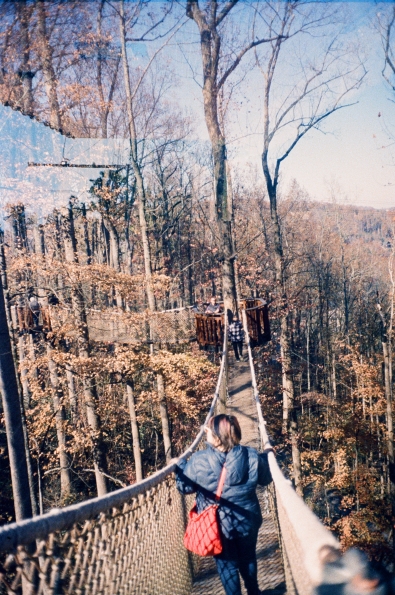 Very faint accidental double exposure 
I actually really love this accidental double exposure – my niece and her dad walking a section of the rope bridge at Anakeesta + a photo of my niece standing on a little side street in our town
Riding down the mountain from Anakeesta (my brother-in-law, niece, and sister in front of me)
After Anakeesta, we went to a monster movie themed restaurant for lunch, called Monster Mash
I wish I had done a better job photographing this, but there was a life sized Frankenstein hanging above the bar at Monster Mash
A few of us went on one last walk in downtown Gatlinburg on our last night there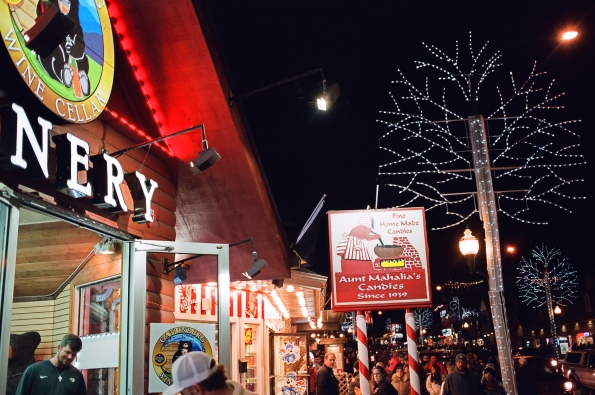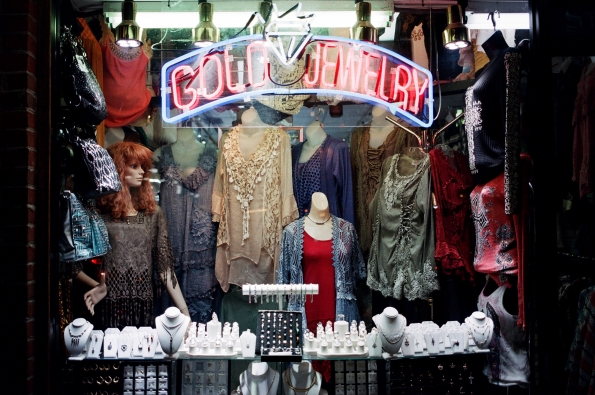 And that was pretty much it!!! Except for a couple of shots taken on our way home!
Sweet ride that was being hauled on the interstate on our way home that day
I think this is the point when vacation was finally over: we stopped for dinner about an hour from home
Photos taken with the following film cameras: Minolta Stsi, Ricoh FF-1, Fuji Instax SQ6, Canon Rebel Ti, and Yashica T4