I don't really review or write much about digital cameras, but lemme tell you a story all about how I ended up with another digital camera in my collection (and I didn't mean to.)
It all starts with two happy years with my Samsung NX1100. I'd been using the little kit lens that came with the camera for those two years, but I finally decided to invest in a nice, prime lens for it. I chose a 30mm f/2 lens. It's tiny and classified as a "pancake lens" because it's so compact. The lens arrived, and I gleefully took it outside to quickly test it a little. Here are those test shots: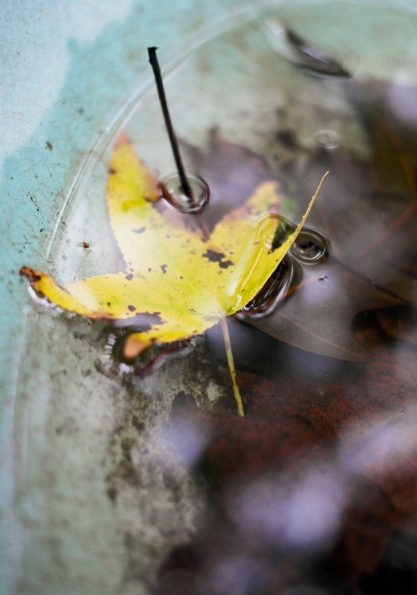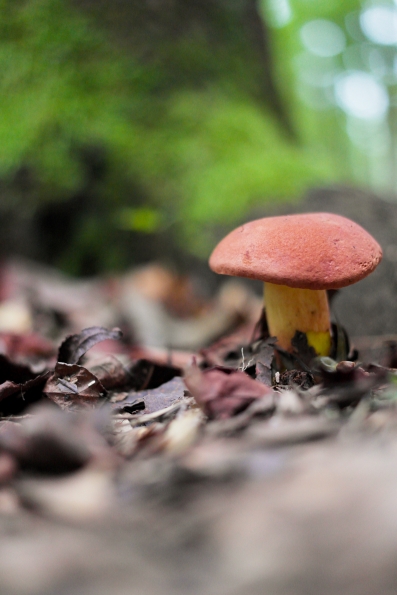 Such pretty shallow depth of field! I'm in love with this lens! 
Then, I took the camera in to charge the battery fully, as I knew I'd be shooting with it lots in order to have fun with the new lens. Charged the battery for awhile, put it back in the camera, and the camera wouldn't power on. WAAAAAHHHHH! There was lots of panicking and searching the world wide web for answers to my problem.
What's a girl to do?? This girl decided to bite the bullet and buy another Samsung camera body which would allow me to use my pretty new 30mm lens. Doing so did not make me a happy camper, but what were the odds that my NX1100 would stop working the very day I finally got a better lens for it? Inconceivable! But I did a little research and decided to buy a slightly upgraded model, a Samsung NX300.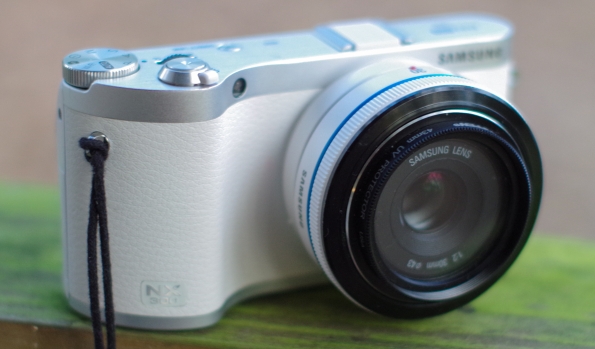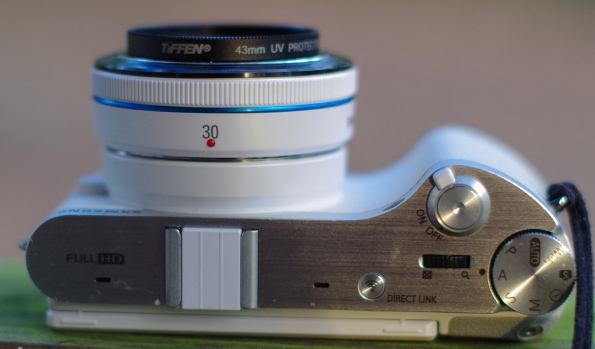 30mm pancake lens…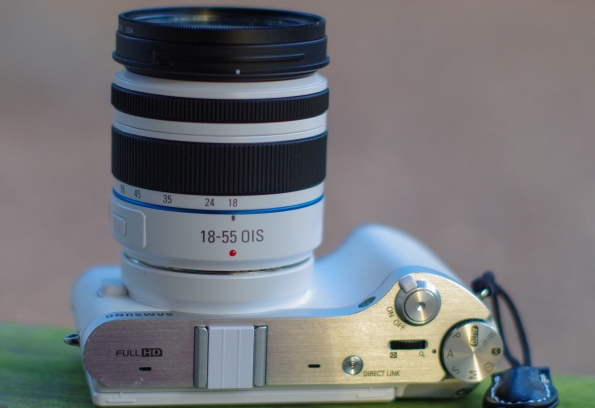 …vs the 18-55mm kit lens that came with the camera (at it's shortest)
The NX300 has a lot in common with the NX1100, as far as form and fuction go, but notable differences (in my day-to-day life) are: 1) The NX300 has a touch screen, which you can use to adjust focus points on the fly, access the menus and   2) The NX300 has an articulating screen that rotates 45° for shooting overhead or 90° for shooting lower angles more easily.
Articulated screen folded as flat as it will go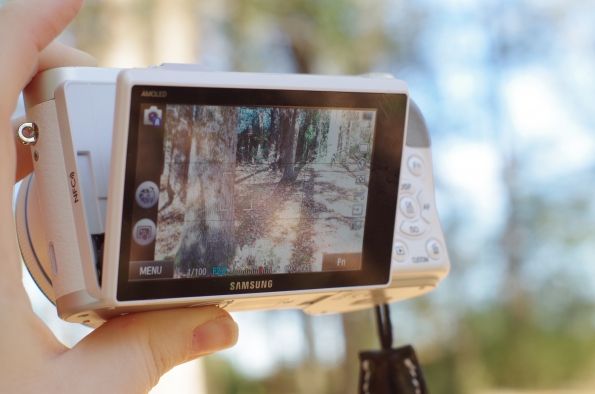 The angle for shooting up high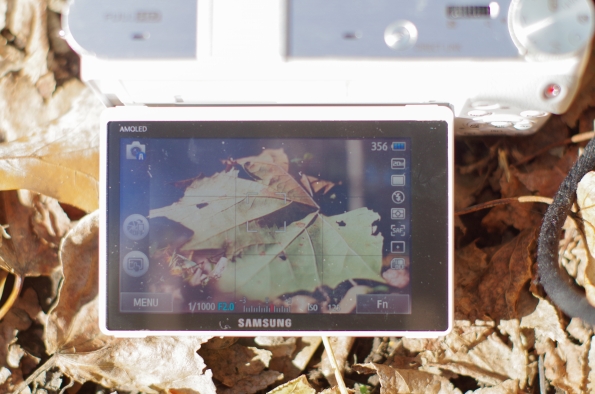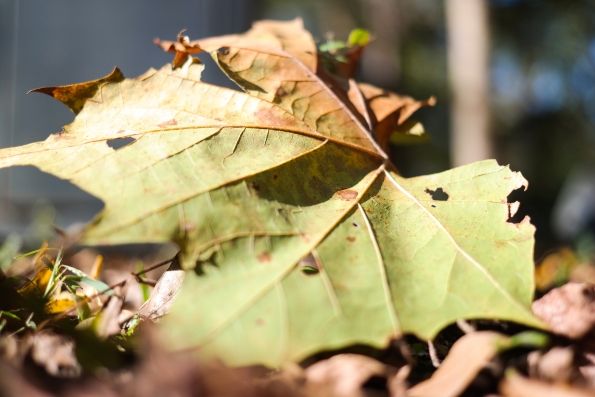 Shooting low
One of the things I like best about these Samsung cameras is that they have wi-fi built in that allows you to send files straight from the camera to your phone or tablet. That's one thing that has made it hard to compile this blog: I wanted to save a lot of the shots for writing a blog about the NX300, but I found myself sharing a lot of them to social media while I was waiting to write a blog about the camera! Plus, I have already dedicated a few different blog posts to photos taken with the camera already because I couldn't hold on to them any longer! (Here, here, here, here.) I tried to mainly use photos here that haven't been seen elsewhere on my social media, but there are some that my Instagram or Facebook friends would have seen already. I just wanted to show how many different aspects of my life I've been capturing with this camera. Okay? Let's go!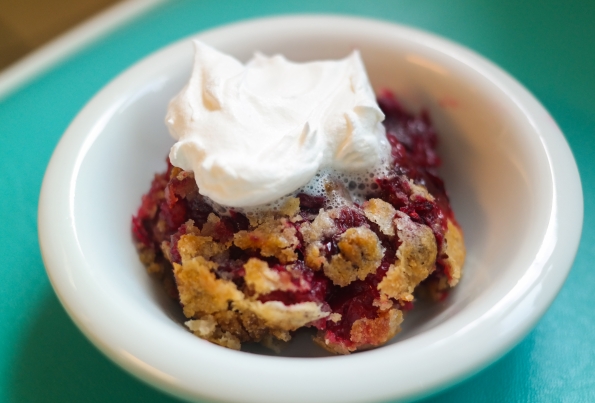 Desserts I made for my family's catering business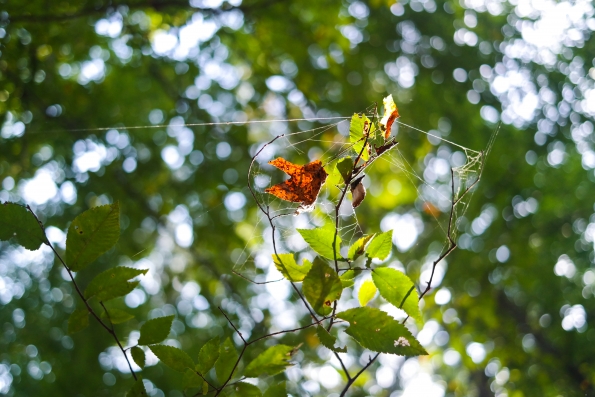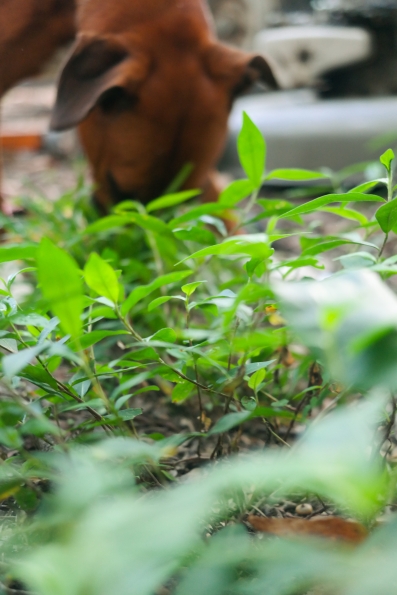 Naturey stuff outside my house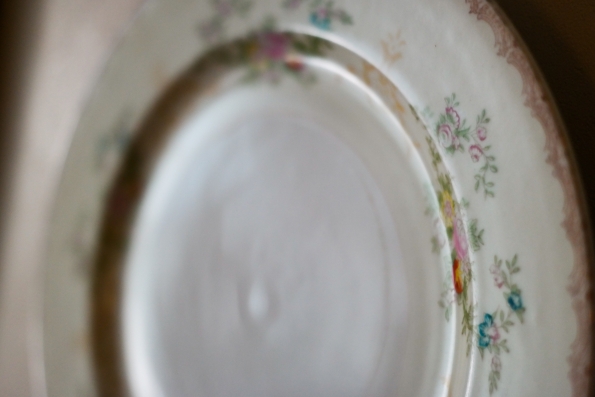 Decor in my sister's house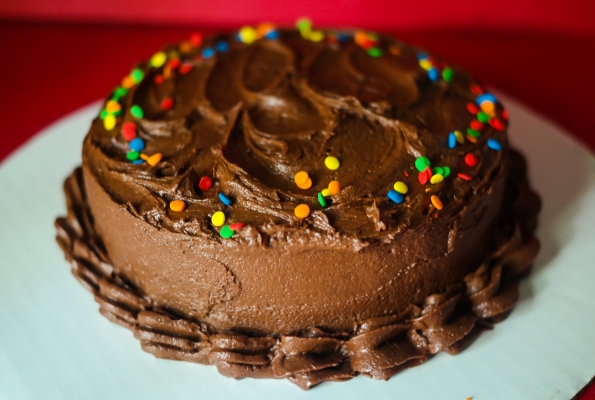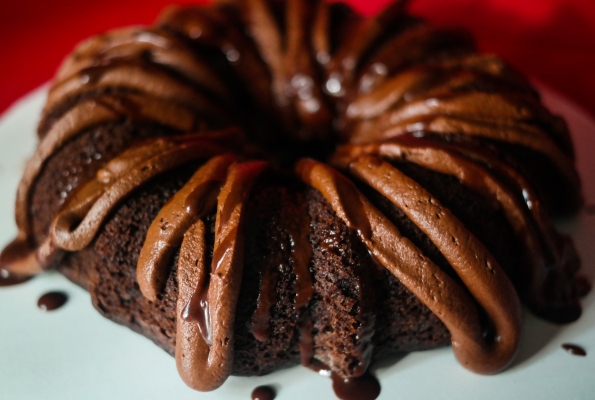 Vegan mini cakes I made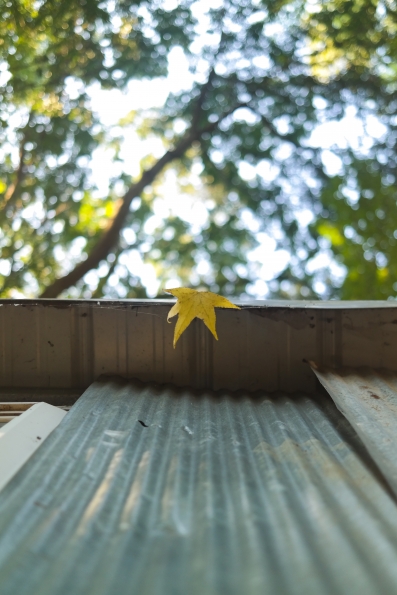 More scenes from my "yard" at home (pssst: I live in the woods)
1969 Chevrolet Chevelle Malibu SS at work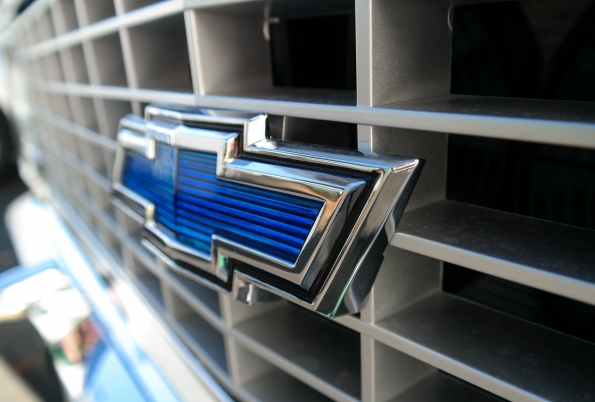 1972 Chevrolet Custom 10
(the last two photos of this truck were taken with the Samsung's 18-55mm kit lens)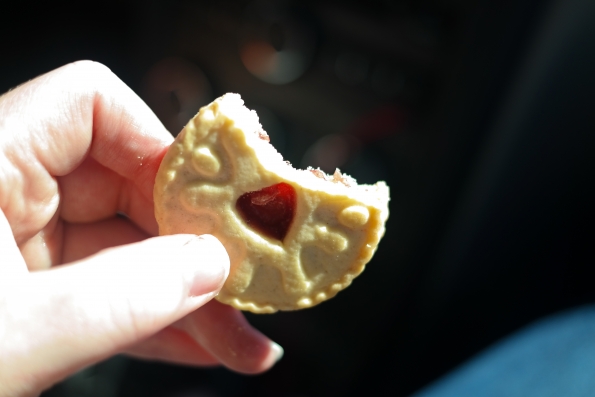 #SoSoBrit – the day there were randomly some British Jammie Dodger biscuits in an office at work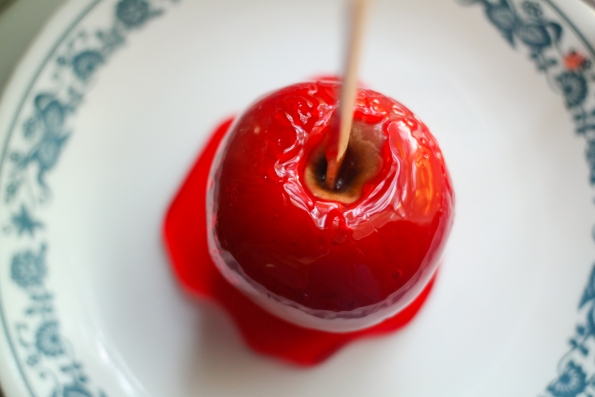 My brother's fiance made candy apples. My niece said they were GOOD!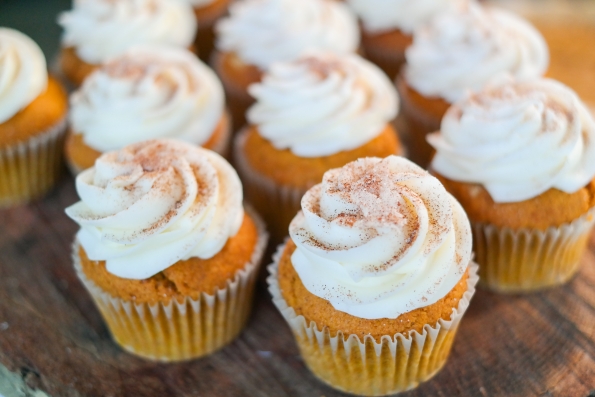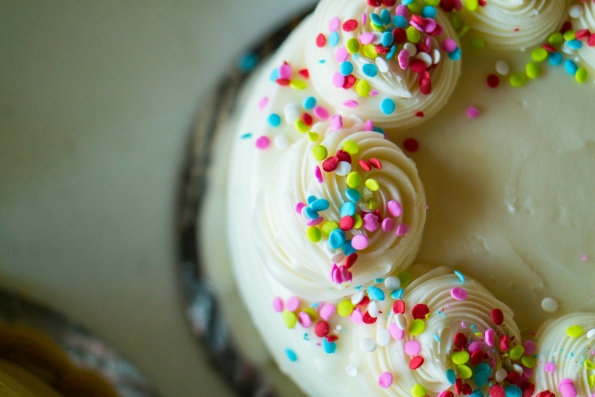 Previously unseen shots from Muddy's holiday look book photo shoot
Like to Instagram your food? The Samsung NX300 and 30mm lens do it well!
(Waffle House in Nashville, TN on the way to our family vacation in The Smokies)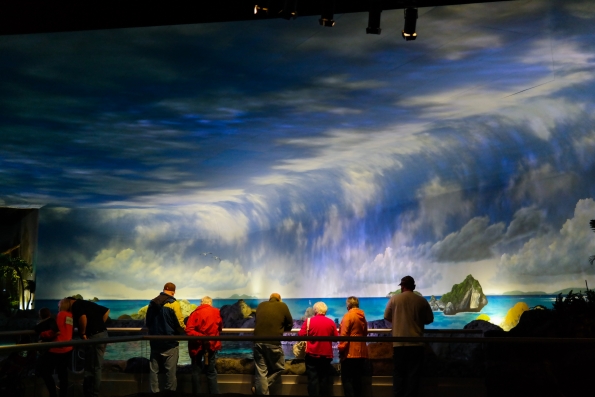 Some more photos from the Ripley's Aquarium of the Smokies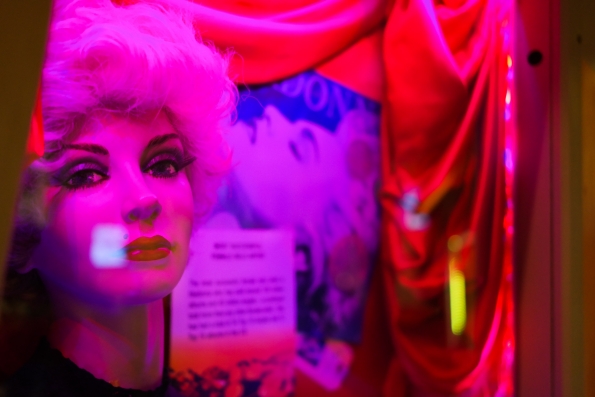 "Madonna" at the Guinness World Records Museum in Gatlinburg, TN
The newest troublemaker in the family: Arrow, the Mountain Cur who wandered up to my sister's house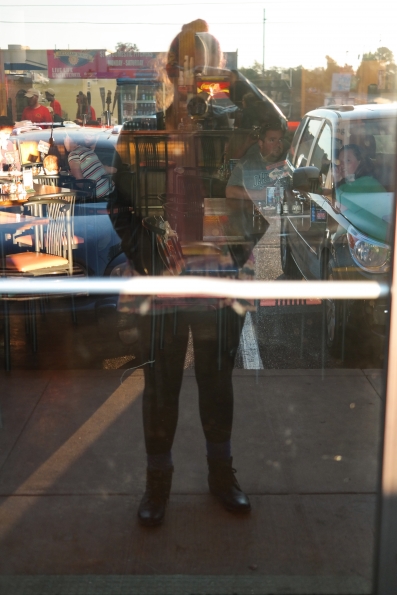 Self-portraits
My brother's family's pit bull puppy, Poseidon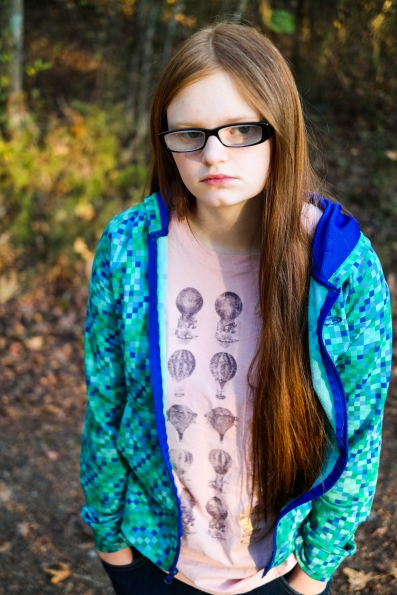 My niece, the sulky model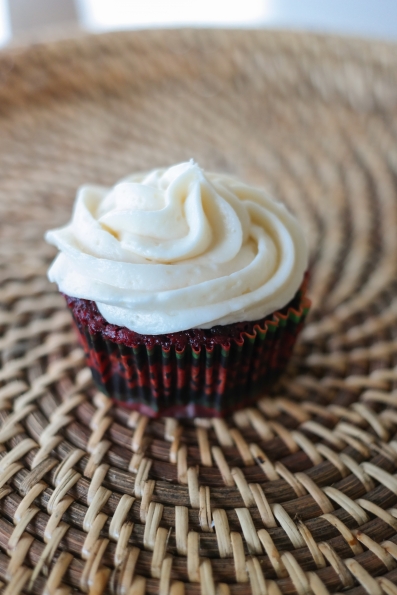 Dilly, at her favorite spot in the house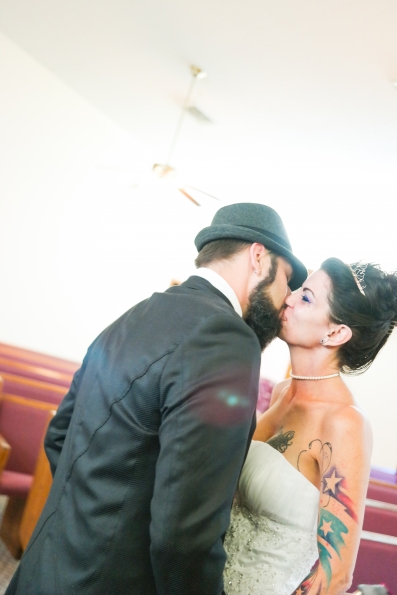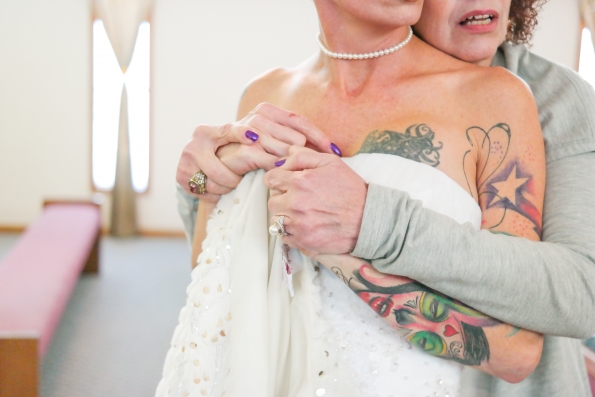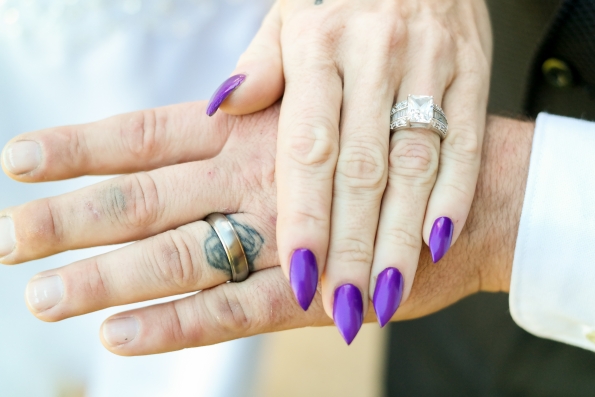 …And, actually, I brought the NX300 to document my brother's impromptu wedding!
Honestly, the Samsung NX300 is my favorite digital camera. And that's saying something, coming from this film photographer!