I've owed this little camera a blog post dedicated to it for quite some time now. It's not exactly an unsung hero of my camera collection, just one which hasn't always seen as much use as it should have in recent years.
About the Olympus XA…
It's super rad!
It's a compact 35mm camera, but with a twist: it's actually a rangefinder*! I believe it's the only compact camera of its kind.
Aperture priority operation: User sets aperture, camera sets shutter speed (which is shown in the viewfinder.)
Maximum aperture of f/2.8 (woo hoo!!)
Shutter speed range of 1/500 second – 10 seconds (<—-that's major!)
Leaf shutter, which means it's SUPER quiet when you take a photo
"Clamshell" design: Sliding door that protects the lens and works as the on/off switch for the camera
Lever on the bottom of the camera that swivels to positions for checking the battery, self-timer, and +1.5 exposure compensation
Threaded tripod socket
Proprietary flash mount/flash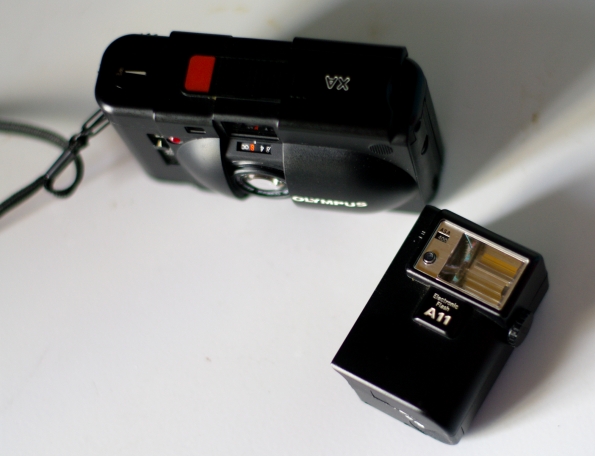 I got my first Olympus XA in 2004. If I could go back in time, I'd tell my younger self to save high resolution scans of my film photos. I only have small scans of most of the photos from those early days with the XA! But I will share a few of them with you anyway (and may go back and add more when I find prints to scan…)
My niece and my brother, 2004 (first roll with my XA!)
Avellino's, 2004
 Downtown Memphis, 2004
Graffiti in Memphis, 2004
My niece enjoying refreshment, 2004
My friend Alex, showing off a new tattoo, 2004 (cross-processed)

Michelle, showing off her Smashing Pumpkins tattoo, 2004 (cross-processed)
(Hilarious to me that my niece is standing in the background of this picture…)
My friend Jason, 2004 (cross-processed)
My niece with my beta tester version of the Lomography Okotmat camera, 2004 (cross-processed)
For me (and for many reasons) this is the  most perfect cross-processed photo I have ever taken, 2004
My friend Lydia, swinging my niece around and around, 2004 (cross-processed)
I did occasionally take the XA with me to see bands play – The Kick, 2004
My niece in some sparkly dress-up shoes, 2004
The first time we took my niece to the movies. It was Polar Express. 2004
My mom, brother, and niece on Mother's Day 2005
River Records, Memphis, 2005
Ed's Camera Shop, 2005 (I wish this place still existed 🙁 )
Saigon Le, 2005
Pie in the Sky table, Memphs, 2005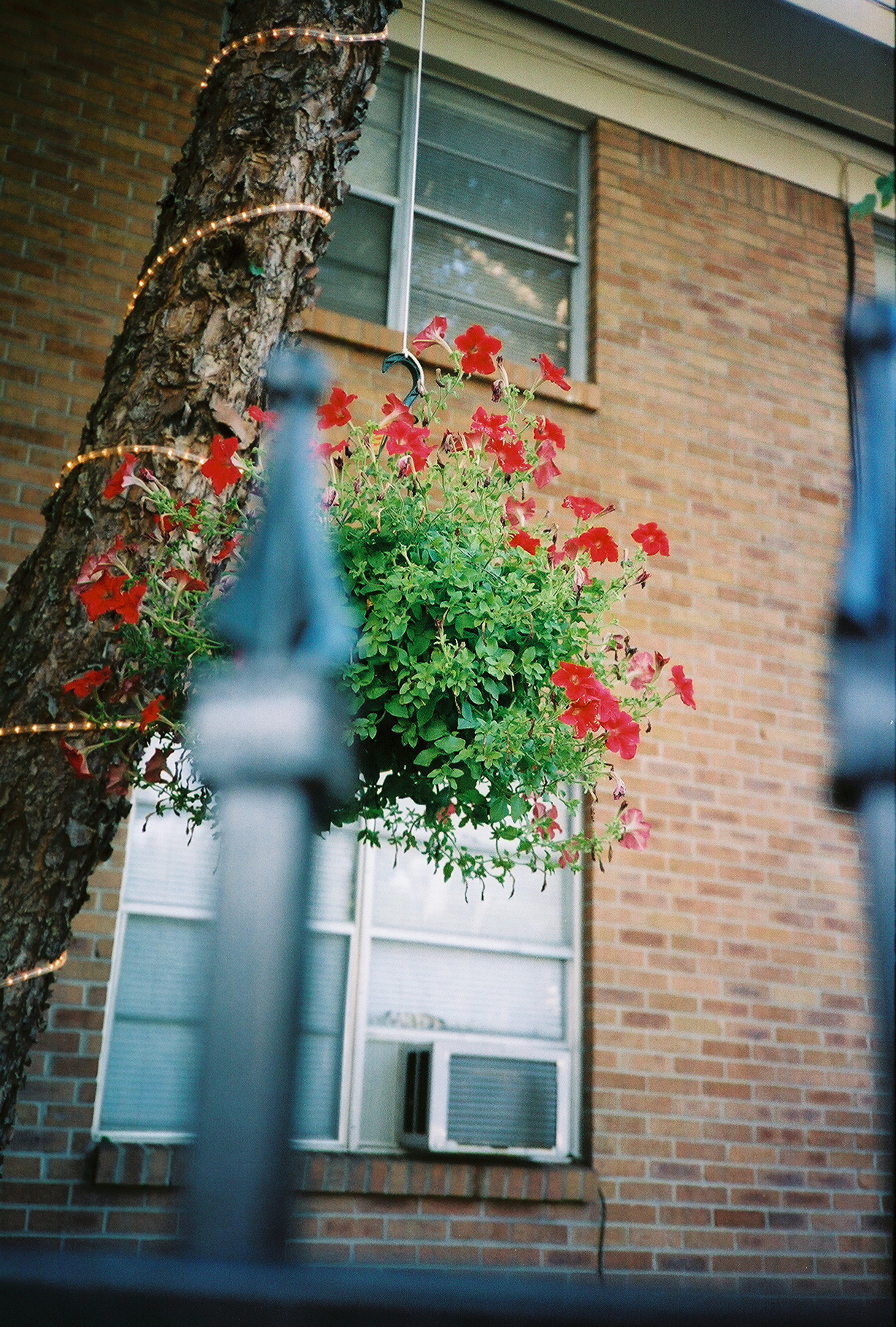 Memphis, 2005
Book table at flea market, 2005
Home Grown Produce, 2005
"Lone," Midtown Memphis, 2005
Midtown Memphis, 2005 (Hi there!)
Propane tanks, 2005
Downtown Memphis, 2005
Carnival games at Redbirds Stadium (AutoZone Park), 2005
Redbirds Game, 2005
I used the camera so much in the early days that my friend nicknamed me "XA-manda"!
I lost my first XA in 2006. Mostly because I tend to use the XA for a light meter when I'm using a meterless camera. That's what I was doing the day I lost XA #1. The worst part about losing the camera is that it still had film in it! I ended up buying  a replacement for the lost camera that same year, which I held on to until 2012. XA #2 even went to London with me in 2006!
Red lantern, 2006
My niece's 5th birthday, 2006
Letter slot, Birmingham UK,  2006
Shoes on sale, London 2006
Oxfam event outside the National Gallery, London 2006
Westminster Abbey – London 2006
Tower of London, 2006
Tower of London, 2006

Ah, look it's me AND the Olympus XA – London 2006
Memphis Central Library, 2007
"The Local," 2007

Food Not Bombs,  2007
Cosmic Bowling at Bill Hardwick's All Star Lanes, 2008
Cris, my friend Daniel's pug, 2008
(The above three, I kind of forced the camera to do slow sync flash, which is flash plus a long exposure)
An Olympus XA skeptic, 2008
"Useless,"2009
Kelsey, 2009
Mom in my Memphis apartment, 2009
"Sputnik" Memphis, 2009
Water gun fight with my niece, 2009
The Orpheum Theatre, 2011
November 2011
Kat Gordon, Owner of Muddy's Bake Shop, during a product shoot in her home, 2012
I only let #2 go because I got a sweet, sweet deal on a "minty" one at a thrift shop in Memphis. Like #2 did in 2006, #3 went along with my to England in 2012.
Easter weekend, 2012
The Cenotaph after Remembrance Day, London 2012 
Big Ben and Parliament, London 2012
At the River Thames, London 2012
Natural History Museum, London 2012
Natural History Museum, London 2012
I basically love everything about the Olympus XA. It's a beautiful little thing to hold in your hand and use. The only thing I don't like is the flash system. I wish it had a hot shoe! I wish it focused closer, too.  But no one's perfect, eh?
To be honest, I've been so in love with my Ricoh FF-1 that I've not used Olympus XA #3 nearly enough, but I'm committing to change that ASAP!
*I've explained a bit about rangefinder cameras in the Favorite Faves post about my Yashica GSN/GT