Subtitled: "The Dog Ate My Homework"
If you're just now joining us, my history with Lomography's Diana cameras goes like this: I bought a Diana F+ a couple of years ago. I didn't get along with it, so I sold it after a handful of rolls. I decided to buy a Diana+ the next year because I found one for a very small price. I thought I might want another F+ because I had light leak issues with my Diana+. I found a new-in-box F+ on ebay for about $60 less than it retailed and very happily bought it. I was excited to have the new camera, especially since it came with a flash (my two previous Dianas did not.) Excited, that is, until I got home from work the day the Diana F+ was delivered. My sister's dog is a bit of a chewer. He got he box containing the new camera and went to town on it.
Bummer, right?
While the whole point of this new camera was the possibility that I wouldn't have to tape the whole thing up to keep light out, I decided I would just tape up all the holes and give it a try anyway. Here's how that went…
Roll #1 was expired Fuji Provia 400, cross-processed
Pinhole exposure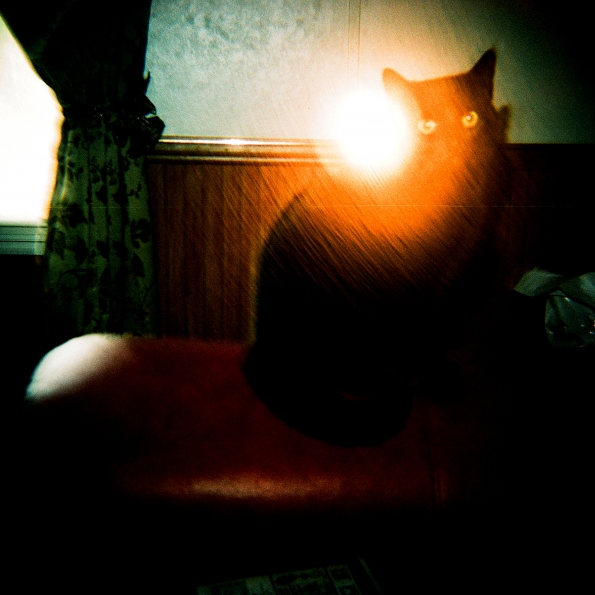 This is my newly-adopted cat, Sonja. My first time using the flash for this camera.  I don't know what the bright orb in the photo is about. Freaky, huh?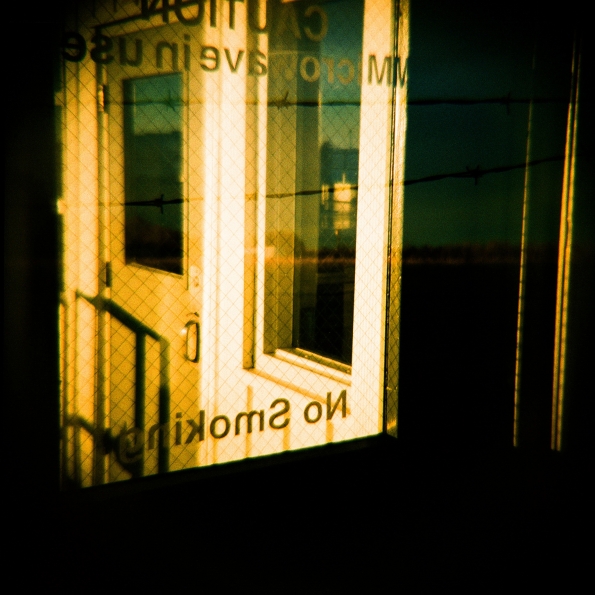 This is actually an (intentional) double exposure. You can only faintly see the first exposure on this frame of film.
Another intentional double exposure
The remainder of the photos from this roll were taken in Holly Springs, Mississippi, where I've done some mini photo excursions lately.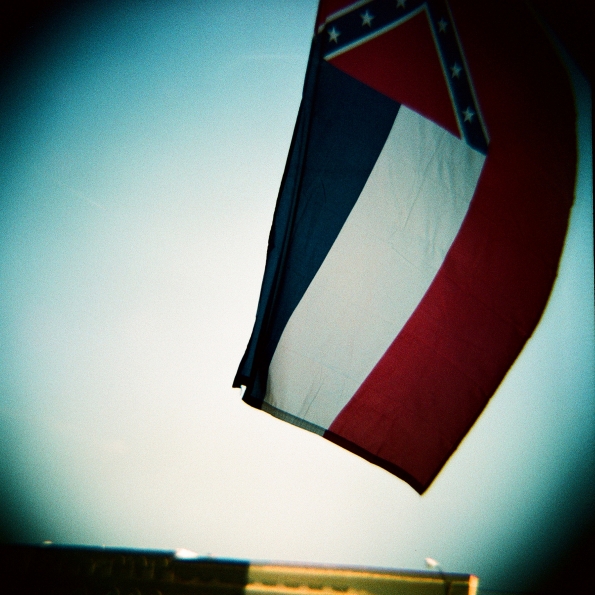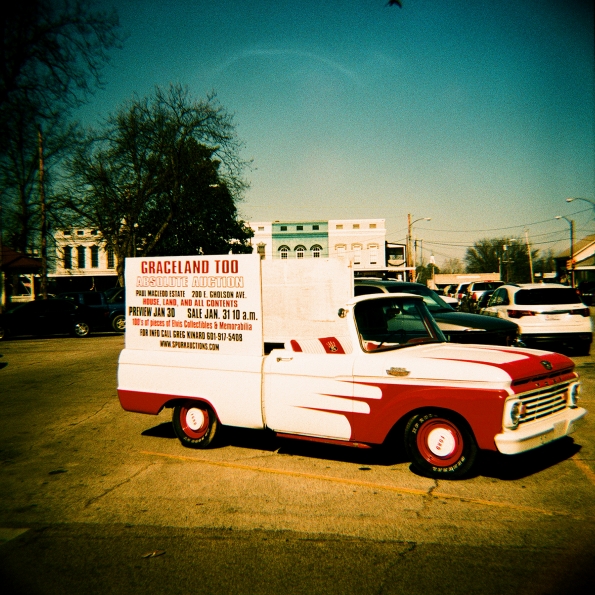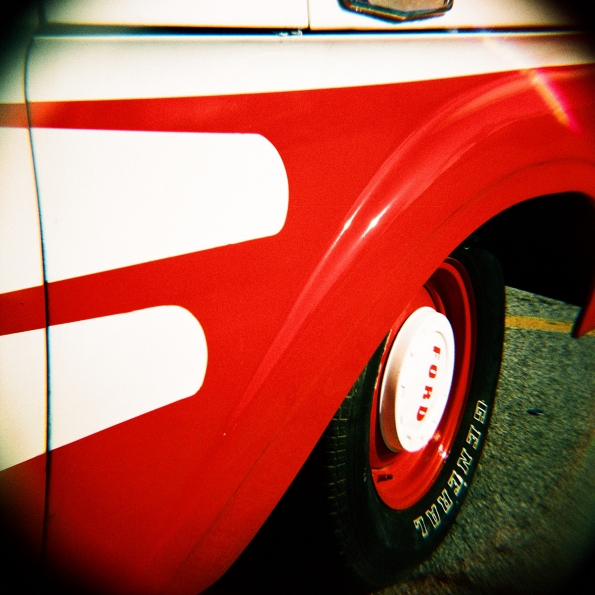 Truck advertising for the auction of Graceland Too.
County courthouse on the town square at Holly Springs
Roll #2 was (fresh!) Kodak Tri-X
Photos taken in February during the ice and snow days, on and around the property where we live
 Conclusion?
Since I have written my conclusions about the Diana+/F+ in previous blog posts, there isn't much to conclude here. Except that I will maybe admit that I think I am getting a little better at using the Diana, and I can even appreciate it for what it is (I know which camera to pick up if I want strong vignetting, now don't I? 🙂 )